Cognos Training
Last Updated: September 28, 2017 9:51:49 AM PDT
Find training resources for Cognos Analytics.
Cognos Analytics provides self-service business intelligence that enable users to efficiently navigate and access data to create and run customized reports and dashboards. The engaging, intent driven interface surfaces content sensitive menus that guide users through the development process.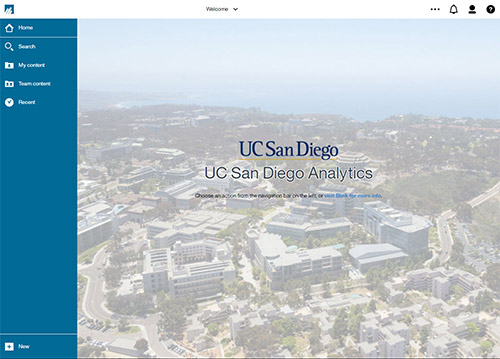 Getting started
The Cognos Workshop guide: Turning Data into Insight (PDF) provided by IBM includes step by step instructions to get you started and references data and sample files available to you in our Cognos Analytics Training environment.
Contact busintel@ucsd.edu to request access to UC San Diego data in Cognos.
Video Training
Introductory Cognos Analytics videos produced by IBM videos and leveraging the same sample data sets:
Additional documentation