The text block module features a headline and WYSIWYG for entering varying amounts of text. This module is useful for creating a visual break to highlight particular content or when changing subjects within a page.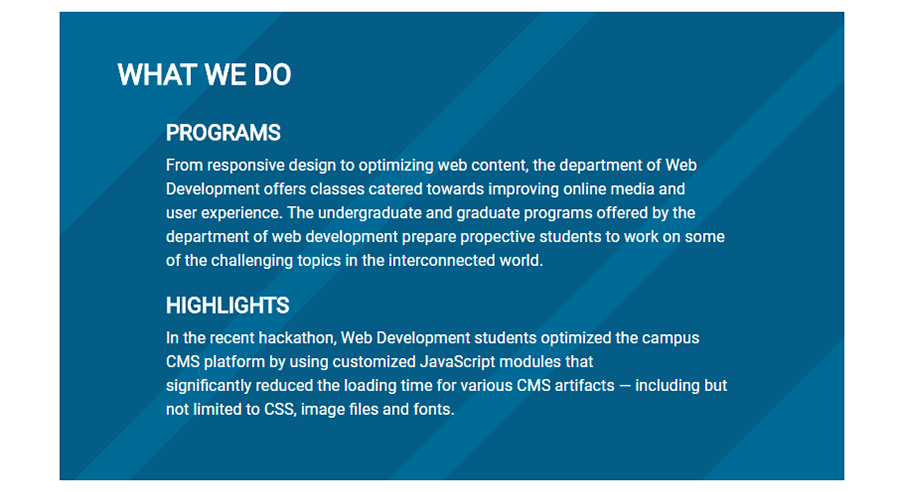 Create a new text block module
From the New Content menu, click Features->Modules->Text Block. The module will be placed in the _modules folder by default. You can create multiple sub-folders within _modules as needed (similar to images and files). To create multiple instances of this module, copy the module and rename it. Edit each module separately.
Click Edit to bring up the edit screen.

Complete these fields:

Block name: This will default to "text-block". Change it to something that describes the module.
Headline: White, all caps text on blue background
WYSIWYG: White text on blue background

Save & Preview, Submit as normal.

To place the new module on a page, add it as one of the middle blocks.

Publish the page (not the module) to see the changes on stage and/or the live site.