Version 5 Modules
Last Updated: October 14, 2022 4:22:00 PM PDT
Find out how to create modules for use in Version 5 CMS templates.
General CMS sites using version 5 can add any of the following modules, in any order, to the homepage or two column template.
Call to Action
This Call to Action module features a headline, single text area, and a button (with link) presented beside an image. Image size: 550 x 370 pixels.

Call to Action Inset
The Call to Action Inset module provides the same functionality as Call to Action with the headline, text area, and button presented in a box floating above the image. Image size: 1200 x 388 pixels.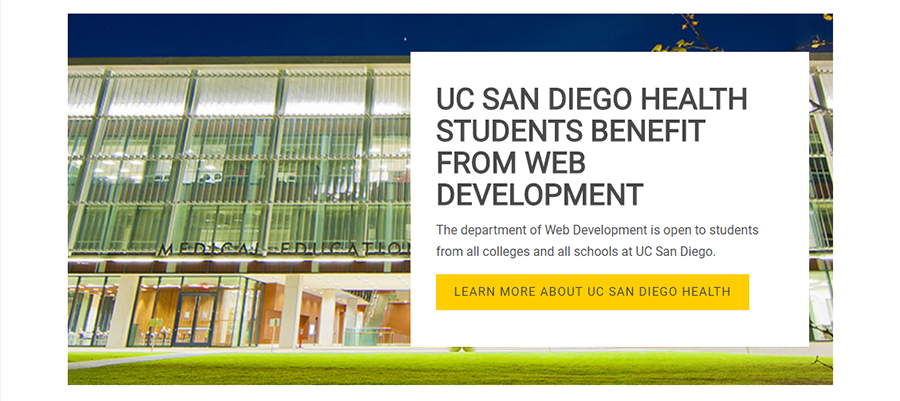 Callout Content
The Callout Content module features a headline with two or three text areas (with links) presented in separate boxes floating above an image. Image size: 1200 x 410 pixels.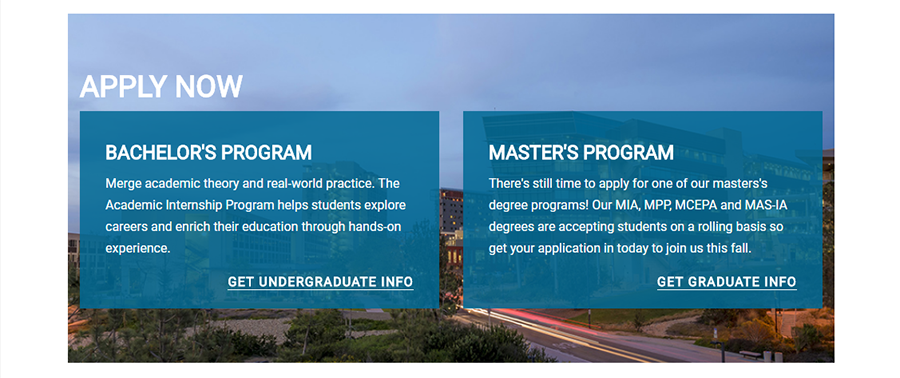 Image rotator
The Image Rotator module will advance through a series of image slides. Each slide consists of an image with an optional headline, caption and link. This module is not available for the homepage template, which has the built-in hero rotator. Image size: 900 x 335 pixels.

News with Images
The News with Images module has headline and link to a news page above three news entries. Each news entry consists of an image above a date, title and link. Image size: 388 x 246 pixels.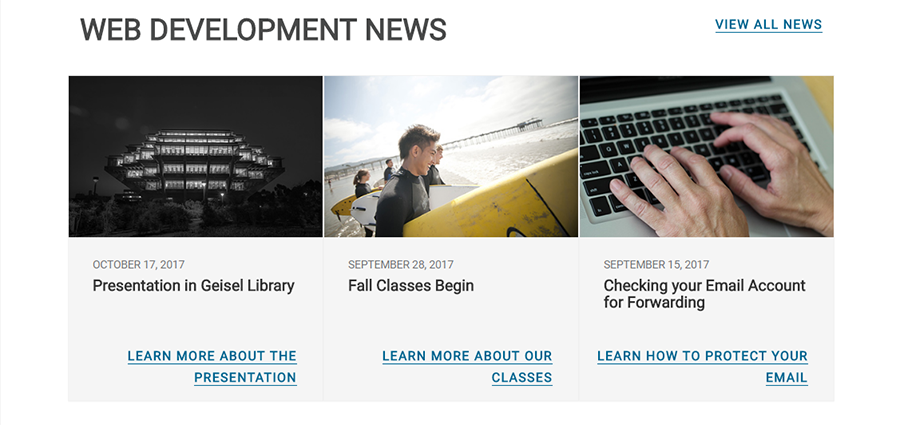 Text Block
The Text Block module features a headline and WYSIWYG for entering content. This module is useful for creating a visual break to highlight particular content or when changing subjects within a page.