Research: Equipment Inventory
Last Updated: October 18, 2021 1:57:06 PM PDT
If you are a property administrator, find out what you need to know to fulfill your job duties.
UCSD Inventorial Equipment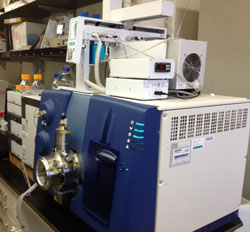 Inventorial Equipment has a total acquisition cost of $5,000 or more, and must be tracked in CAMS (Campus Asset Management System). Inventorial equipment funded by a government entity requires contract considerations for inventory control. For a complete listing of definitions for all items the University is required to track, please see the BFB-BUS-29: Management and Control of University Equipment and the property terms of each applicable award.
For more information on inventorial equipment, see Equipment Management Basics.
Essential knowledge
How to acquire inventorial equipment
How to manage inventorial equipment
How to dispose of inventorial equipment
Resources that you may find helpful
UCSD's Campus Asset Management System (CAMS)
Equipment at UCSD is managed through the Campus Asset Management System. To learn more about CAMS, take advantage of these training opportunities: