César E. Chávez

Celebration
UC San Diego's César E. Chávez Kickoff Celebration includes awards honoring individuals for furthering Chávez's ideals in their communities.
Learn More

Dr. Frances Contreras
This year's keynote speaker is Dr. Frances Contreras—Dean and Professor, School of Education, UC Irvine.
Learn More

PLEASE GIVE
In honor of César E. Chávez Kickoff Celebration, we encourage you to support the key fund that celebrates our Latinx/Chicanx campus community.
Donate
Previous
Next
Honoring César E. Chávez
UC San Diego celebrates the 22nd annual César E. Chávez month-long celebration. This year's theme "Recordando y Progresando Raíces; Remembering and Progressing our Roots" highlights a series of events and opportunities for the campus and the community. Click below for the calendar of events.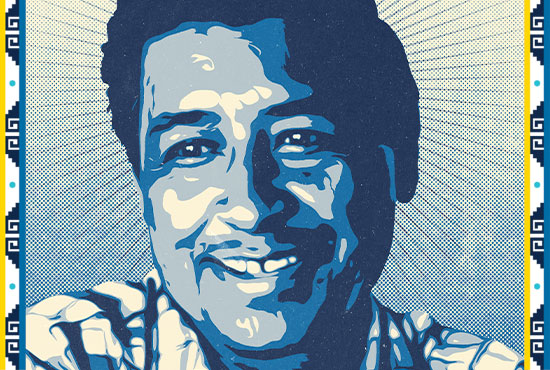 UC SAN DIEGO KICKOFF CELEBRATION
Join us for UC San Diego's 22nd Annual César E. Chávez Celebration Kickoff and Scholarship Awards. This in-person event will kick off a month-long celebration featuring our theme: Recordando y Progresando Raíces; Remembering and Progressing our Roots.
UC San Diego Honors the Life and Legacy of César Chávez
To ring in the start of UC San Diego's César E. Chávez celebration month, thisweek@ucsandiego invited students, faculty and staff to join in a conversation around the impact of his work and legacy.
CELEBRATION SPONSORS
Advancement • Athletics • Black Resource Center • Chancellor's Office • Chicanx/Latinx Staff Association • Chicano/a Alumni Association • Create/E.A.O.P/Trio • Cross-Cultural Center • Eleanor Roosevelt College • Enrollment Management • EVC Office • Extended Studies • Geisel Library • Global Initiatives • Graduate Education & Postdoc Affairs • Housing•Dining•Hospitality - Human Resources and Residential Experience • Jacobs School of Engineering • Residential Experience • Intertribal Resource Center • Marshall College • Muir College • O.A.S.I.S. • Physical Sciences • Qualcomm Institute • Rady School of Management • Revelle College • San Diego Super Computer • Scripps Institute of Oceanography • Seventh College • Sixth College • Social Sciences •  Student Life • Student Retention Services • Teaching + Learning Commons • University Centers • VC-CFO Office • VC-Student Affairs • VC-EDI (Primary Event Sponsor) • VC-Research Management Planning • Warren College
If you are interested in supporting César E. Chávez student scholarships and programs, please contact Madelyne Agamata at cesarchavezcelebrate@ucsd.edu.
César E. Chávez Celebration 2023 Kickoff Planning Committee
Planning Committee
Mario Garibay, Roberta Camarena, Ali Cresap, Angelo Colon, Belinda Zamacona, Claudia Pena, Daniela Hernandez, Darlene Schluter, Haydee Salazar, Melissa Diaz, Norberto Salazar, Omar Padilla, Thalia Roman, Vanessa Keodara, Aurora Solano, Maria Salgado, and Susana Barajas.
Advancement Members
John Duca, Amanda Rubalcava, and Mandy Sullivan.

VC-EDI
Vice Chancellor Becky R. Petitt, Maddy Agamata, Alyxandra Bartolovich, and Norma Nava.