César E. Chávez

Celebration
UC San Diego's César E. Chávez Kickoff Celebration includes awards honoring individuals for furthering Chávez's ideals in their communities. This event is now sold out.

Call For Programs 2022
Apply for funding for virtual campus-wide events that are open to all, bring awareness to the Chicanx/Latinx culture and civil rights, and align with this year's theme: "Sustaining Chavez' Legacy." The deadline has been extended!
Apply Now
Previous
Next
Honoring César E. Chávez
UC San Diego celebrates the 21st annual César E. Chávez month-long celebration. This year's theme "Sustaining Chavez's Legacy" highlights a series of events and opportunities for the campus and the community. Click below for the calendar of events.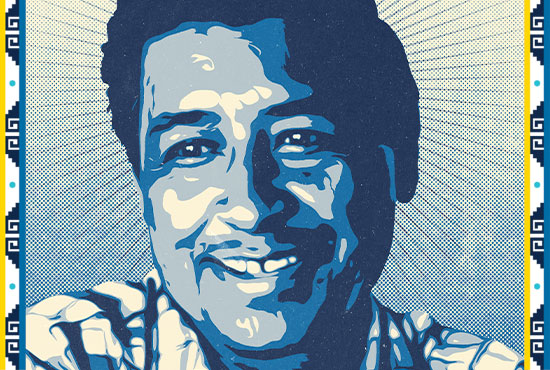 UC SAN DIEGO KICKOFF CELEBRATION
Join us for UC San Diego's 21st Annual Cesar E. Chavez Celebration Kickoff and Scholarship Awards. This FREE in-person event will kick off a month-long celebration featuring our theme: Sustaining Chavez's Legacy. This event is now sold out.
UC San Diego Honors the Life and Legacy of César Chávez
To ring in the start of UC San Diego's César E. Chávez celebration month, thisweek@ucsandiego invited students, faculty and staff to join in a conversation around the impact of his work and legacy.
CELEBRATION SPONSORS
César E. Chávez Planning Committee | Office of the Chancellor | Office of Equity, Diversity, and Inclusion | Chicano/Latino Staff Association | Housing • Dining • Hospitality | Student Affairs | Student Life Office | Student Retention & Success | University Communications | UC San Diego School of Global Policy and Strategy | University Centers and a special thanks to Armando Abundis art director.
Give Now
If you are interested in supporting César E. Chávez student scholarships and programs, please contact Madelyne Agamata at cesarchavezcelebrate@ucsd.edu.
Video Recording
Click here to watch last year's UC San Diego César E. Chávez Celebration Kickoff recording.