UC San Diego's

César E. Chávez Celebration
The César E. Chávez Kickoff Celebration includes awards honoring individuals for furthering Chávez's ideals in their communities. This year's event features Cheech Marin, actor, comedian, and activist.
Register Now
Previous
Next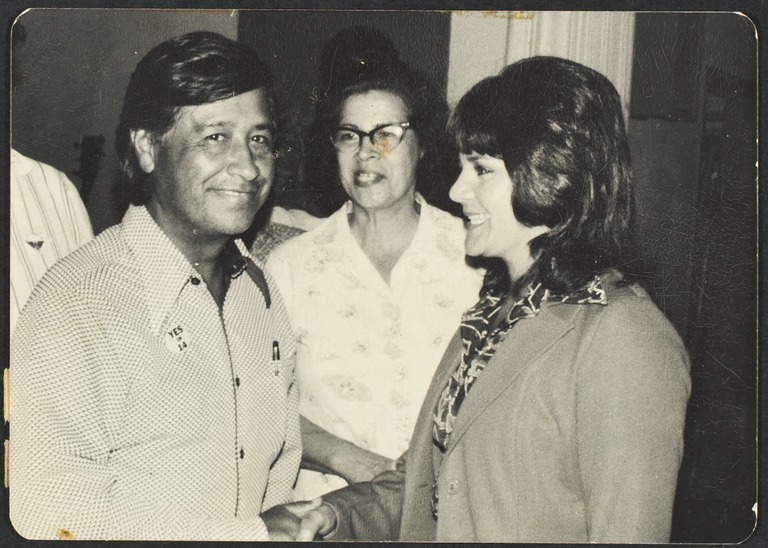 [Chávez , César. Proposition 14 Rally, September 17, 1976]  
Herman Baca Papers. MSS 0649, Special Collections & Archives, UC San Diego
20 YEARS OF CELEBRATING CÉSAR E. CHÁVEZ AT UC SAN DIEGO
In celebration of the life and achievements of César E. Chávez and in conjunction with the California State holiday, UC San Diego celebrates the month of April to honor the legacy of César E. Chávez. This year, 2021 marks the 20th anniversary of the UC San Diego campus coming together to celebrate the César E. Chávez legacy and the Chicanx-Latinx community.
Honoring César E. Chávez
UC San Diego celebrates the 20th anniversary honoring the César E. Chávez month-long celebration. This year's theme "50 Years of Chicano Movement: Honoring the Legacy & Struggle" highlights a series of events and opportunities for the campus and the community.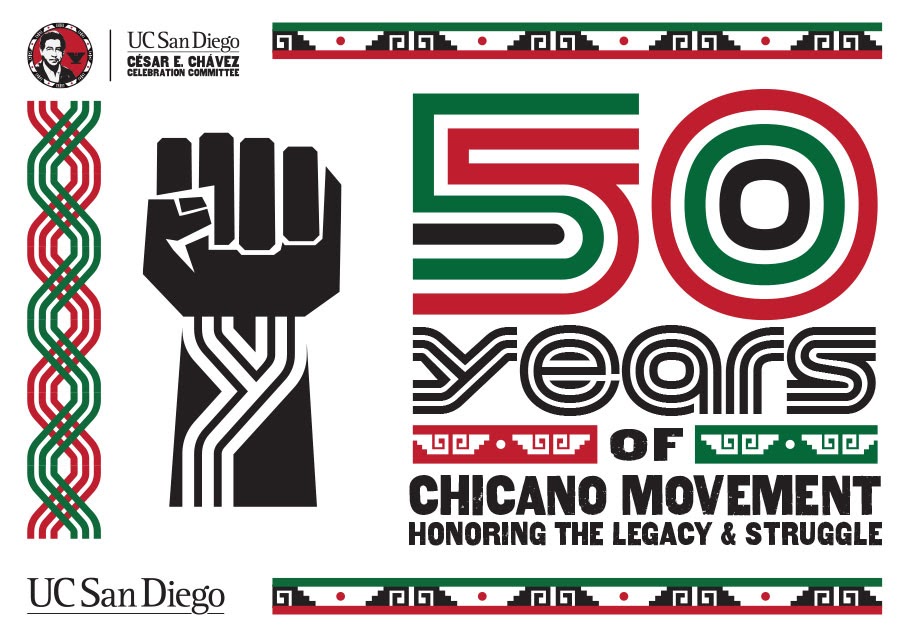 UC SAN DIEGO KICKOFF CELEBRATION
Join us for UC San Diego's 20th Annual Cesar E. Chavez Celebration Kickoff and Scholarship Awards. This FREE virtual event will kick off a month-long celebration featuring our theme, 50 years of the Chicano Movement: The Legacy and Struggle. Our keynote speaker for this year is actor, comedian, and activist, Cheech Marin. Join us for a conversation with Cheech on his collection of Chicano art, the world of comedy and film, his activism, and the Cheech Marin Center for Chicano Art & Culture - https://thecheechcenter.org/.
CÉSAR E. CHÁVEZ SCHOLARSHIPS AND AWARDS:
In honor of César E. Chávez, UC San Diego is offering scholarships to current students who can demonstrate contributions to equity and social justice at UC San Diego and contribute to positive change in the Latinx community.
The UC San Diego César E. Chávez Awards recognize individuals who uphold the legacy of Chávez.
UC SAN DIEGO CÉSAR E. CHÁVEZ COMMITTEE
The César E. Chávez Committee at UC San Diego is proud of the collective work we do to celebrate the life and legacy of César E. Chávez. Our month-long celebration honors his achievements, raises awareness about the struggle for equal rights and highlights our campus's commitment to equity, service and community engagement.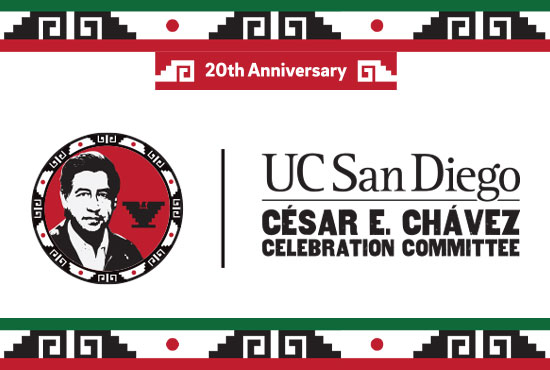 CELEBRATION SPONSORS
César E. Chávez Planning Committee | Office of the Chancellor | Office of Equity, Diversity, and Inclusion | Chicano/Latino Staff Association | Housing • Dining • Hospitality | Student Affairs | Student Life Office | Student Retention & Success | University Communications | UC San Diego School of Global Policy and Strategy | University Centers and a special thanks to Armando Abundis art director.
Give Now
If you are interested in supporting César E. Chávez student scholarships and programs, please contact Madelyne Agamata at cesarchavezcelebrate@ucsd.edu.
Video Recording
Click here to watch UCSD's 2021 César E. Chávez Celebration Kickoff recording.