Sample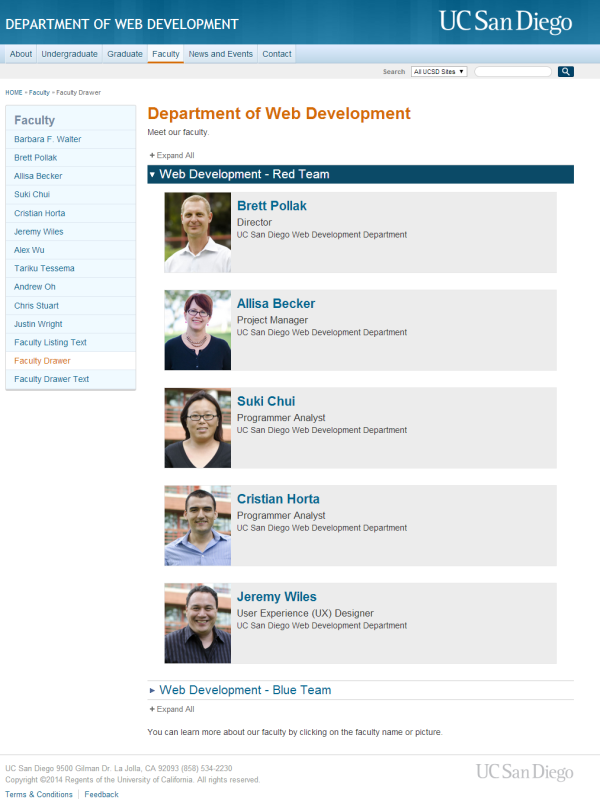 The profile listing drawer template provides an option to display a list of people's profiles including names, profile images and short profile descriptions in collapsible/expandable drawers.
To add a new profile listing drawer page
Click on "Add Content > Features" menu from the top navigation bar.


Click on "Profile Page List Drawer"


Fill out the page metadata (System Name, Display Name, Title, Summary and Author).
Add the profile information in the "Profile >> Person Profile" section. Add additional drawers by clicking the plus icon (+) next to "Profile." Add additional profiles within a drawer by clicking the plus icon (+) next to "Person Profile."


Note: You can hide/ show images on the profile listing page using the "Use Image" option under "Profile Setting."