Travel Training
Last Updated: July 17, 2020 1:18:41 PM PDT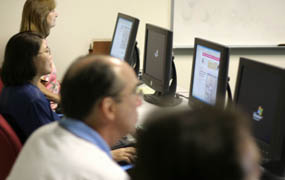 Find training and resources for travel.
Interactive training
Department sessions:

Bring the learning session to your department. Sessions are typically for 20 or more attendees, but smaller groups can be accommodated. To schedule one for your department, contact UC San Diego Services and Support (login required) with Travel Q&A session in the subject line.
Online training
Please reference our Knowledge Base Articles in Services and Support for guidance on how to manage travel in Concur. If you still have questions after reading the Knowledge Base Articles, please submit a Service and Support ticket and IPPS Travel will be happy to assist you.