TSA Pre Check
Last Updated: March 4, 2021 1:03:28 PM PST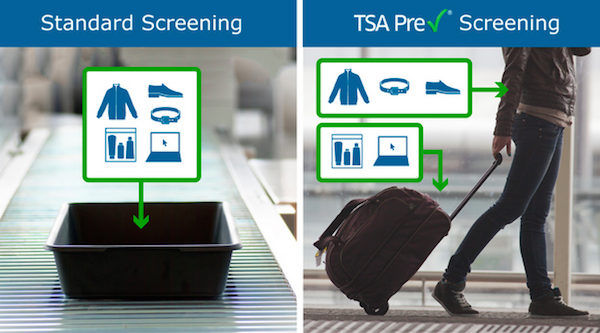 TSA Pre✓® event success!
Over 150 faculty, staff, alumni, students and family members participated in our August 2018 TSA PreCheck event as part of Camp IPPS. Feedback has been overwhelmingly positive and participants are looking forward to speeding through security during future travel!  
Upcoming Appointments
TSA agencies frequently host PreCheck events in the San Diego area.  For information about TSA PreCheck appointments and details visit www.tsa.gov
Note: TSA PreCheck and other Trusted Traveler programs are not reimbursable expenses.  
Sign up to our List Serve for email announcements of upcoming events.