The news with images module has headline and link to a news page above three news entries. Each news entry consists of an image above a date, title and link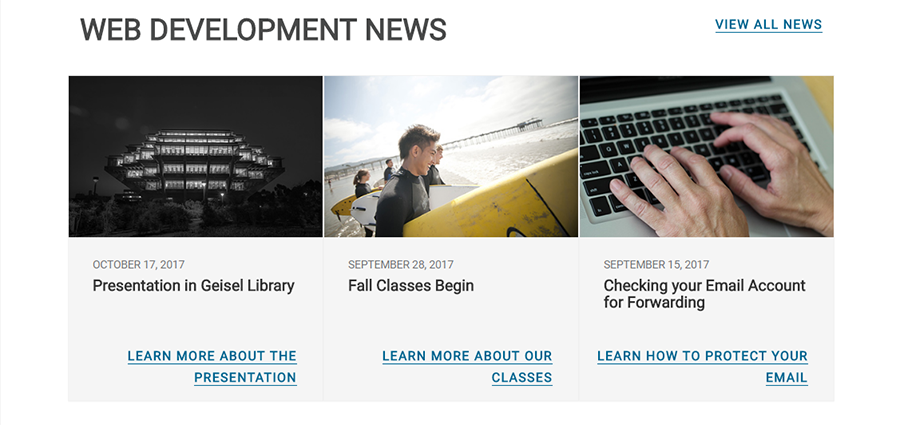 Create a new news with images module
From the New Content menu, click Features->Modules->News with images. The module will be placed in the _modules folder by default. You can create multiple sub-folders within _modules as needed (similar to images and files). To create multiple instances of this module, copy the module and rename it. Edit each module separately.
Click Edit to bring up the edit screen.

Complete these fields:

Headline: All caps text
View All Link: Select an internal link to your news page. Link text will read "VIEW ALL NEWS"
News Item: Use three. Use the green + to add news items, the red X to delete them and the arrows to reorder. 

Date: All caps text
Headline: Capitalization as entered
Link Text: All caps link text (underlined)
Link Type: Choose internal or external
Internal/ External Link: Select your internal link or enter your external link
Image: Choose or upload an image. Images should be 388 x 246 pixels for this module.

Save & Preview, Submit as normal.
To place the new module on a page add it as one of the middle blocks.
Publish the page (not the module) to see the changes on stage and/or the live site.