CMS Cascade Upgrade
Last Updated: August 12, 2022 6:31:29 AM PDT
See highlights of the new features now available in Cascade CMS.
Upgrade is now live
We've updated the 'back-end' of the CMS to fix a few issues and add new features.
This did not change the live content of any sites using the campus CMS. Only CMS users will see changes. Your general site visitors will not.
Site owners looking to upgrade their site to the Version 5 templates should consult the CMS Version 5 (V5) Upgrade page.
New look
The edit screen will look slightly different post-upgrade. All the current functionality is retained, but you'll see a number of new features.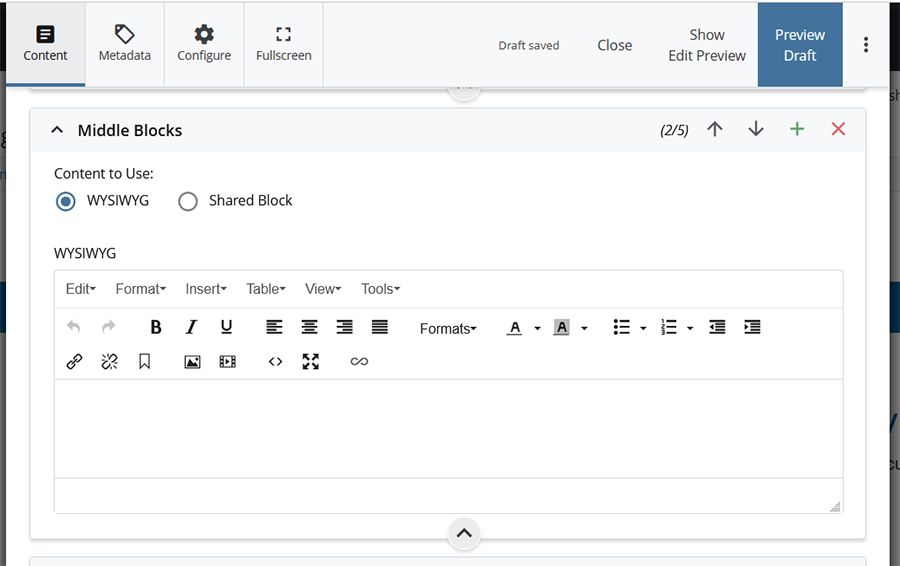 New features
Usually, when you preview a draft, it replaces your edit screen. You will now have an option to 'Show Edit Preview' that will display your page preview side-by-side with your edit screen. When you make changes on your edit screen, you can see the results in the preview.
Read more about previewing your edits.


Some templates have collapsible sections, such as the Profile Listing template. Now when those sections are collapsed, they have more information previewed so you can better navigate your longer pages.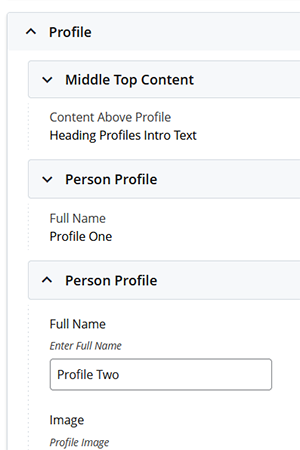 The new File Chooser only shows selectable radio buttons on options that are valid selections. Additionally, there is now the option to star (favorite) your most frequently used assets.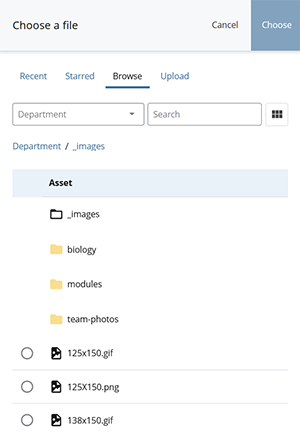 You now have the option to publish a page at a specific date and time. Great for those pages that need to be updated at midnight.