AVES Zoom Services
Last Updated: June 3, 2021 11:40:23 AM PDT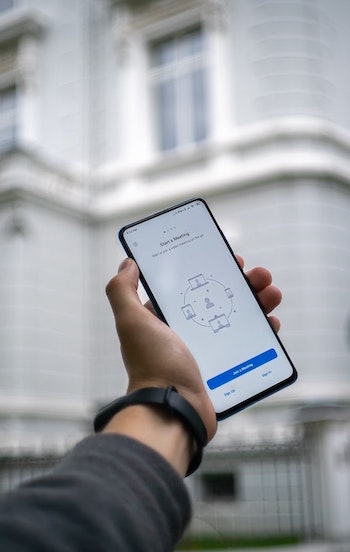 Audio Visual Event Support (AVES) can provide Zoom Webinar technical support and recording for both Zoom Meetings and live Webinars.
ZOOM SERVICES
From Zoom Webinar scheduling and rehearsals to the actual event, we can provide bumper-to-bumper guidance on all aspects including sound, lighting, camera framing, and integrating visual aids such as PowerPoint slides and pre-recorded videos. During the webinar we can act as a co-host in order to ensure that panelist audio and video is ready to go. In addition, we can independently record a high-quality capture of your webinar for post-production and distribution.
WHAT'S INCLUDED?
Technical set-up, testing and rehearsals with presenters for live webinars
One-on-one and group panelist technical checks (audio, video, lighting etc.) prior to the Webinar
High quality recording and editing of Webinars and Zoom meetings
Add titles, text, graphics, logos and credits
Cropping out any Zoom icons and unwanted technical glitches in recordings
Add music and B-Roll (photos, video clips, etc.)
We can customize our services to meet your requirements
Request an estimate on our website by completing the online request form at our site, aves.ucsd.edu
PRICING
Our cost is $83.00/hour rate for UCSD recharge departments. If you would like to get an accurate quote, pelase fill out and submit the online request form at least 2 weeks in advance of the event.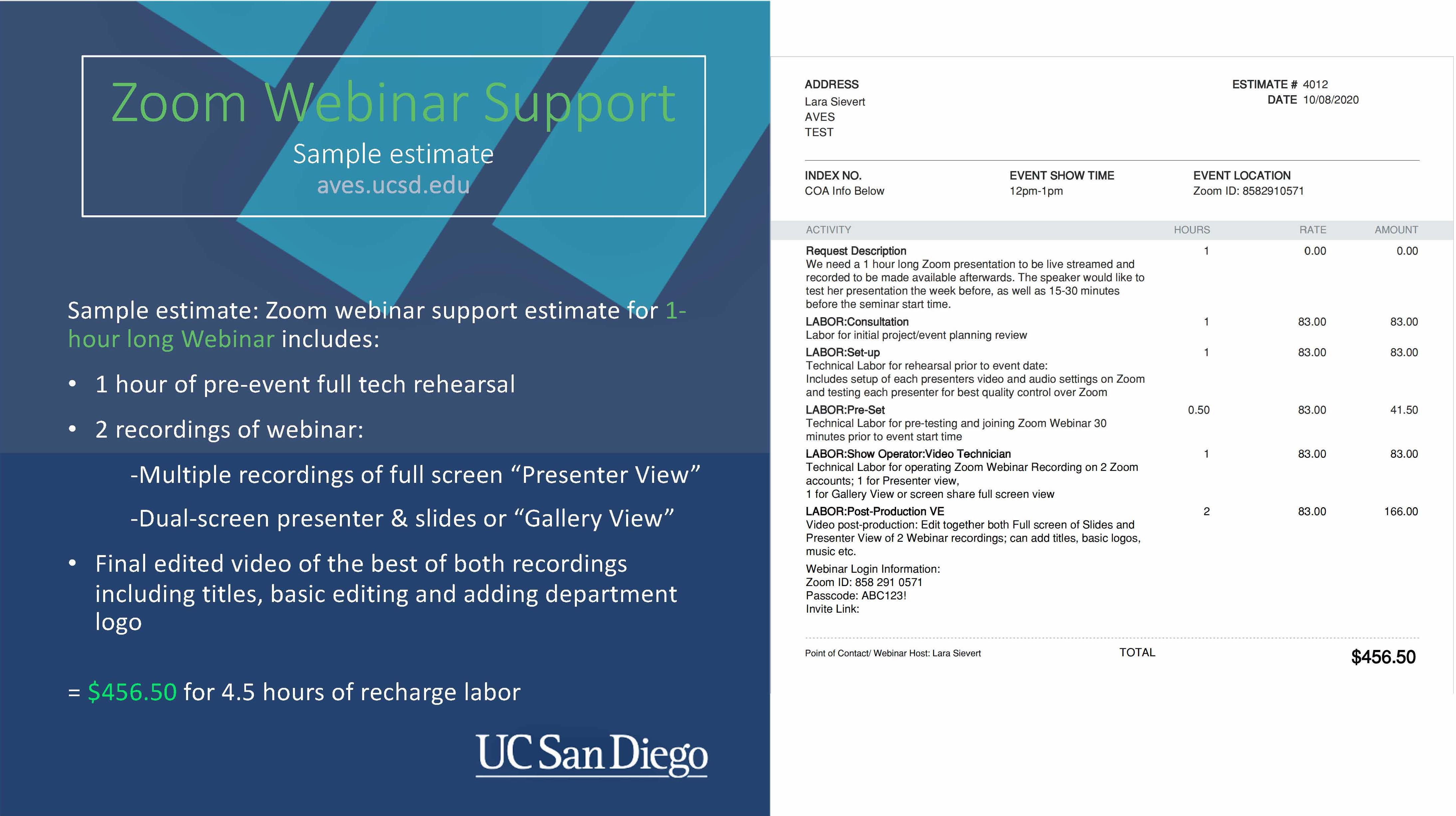 Please contact use through the ITS Service Portal using this link: https://support.ucsd.edu/its/ 
If you need immediate assitance, please contact Lara Sievert:
Work Cell: 858-291-0571
Business hours are Monday - Friday from 8am to 4:30pm.