The ITS Service Desk Portal is now known as the IT Service Hub.
Version 5.0
We've built an entirely new self-service portal by listening to your feedback. The new portal is:
Responsive - Mobile browser compatible
Easy to navigate - Breadcrumbs at the top of the page show were you came from and offer an easy way to get back home
Simple - Information is presented conversationally when you open a ticket
Landing page
Use the four large icons to order services, contact the ITS Service desk, check on your current tickets and link to technology information.
Request Catalog
New to the customer portal landing page, the Request Catalog allows you to order specific services directly from us. After you log in to the customer portal, click on the blue Request Services icon to browse the Request Catalog. New items will be rolling out frequently from groups all across IT Services, so check back frequently.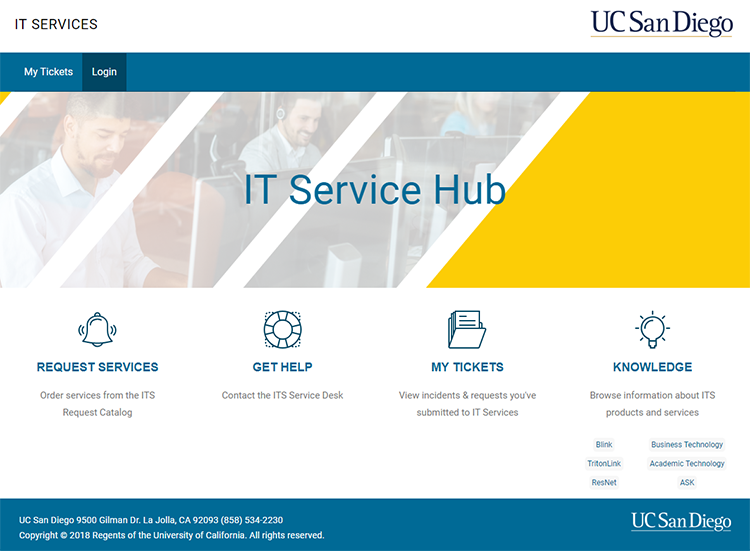 Incident report form
When you want to report something that isn't working properly, use the incident report form.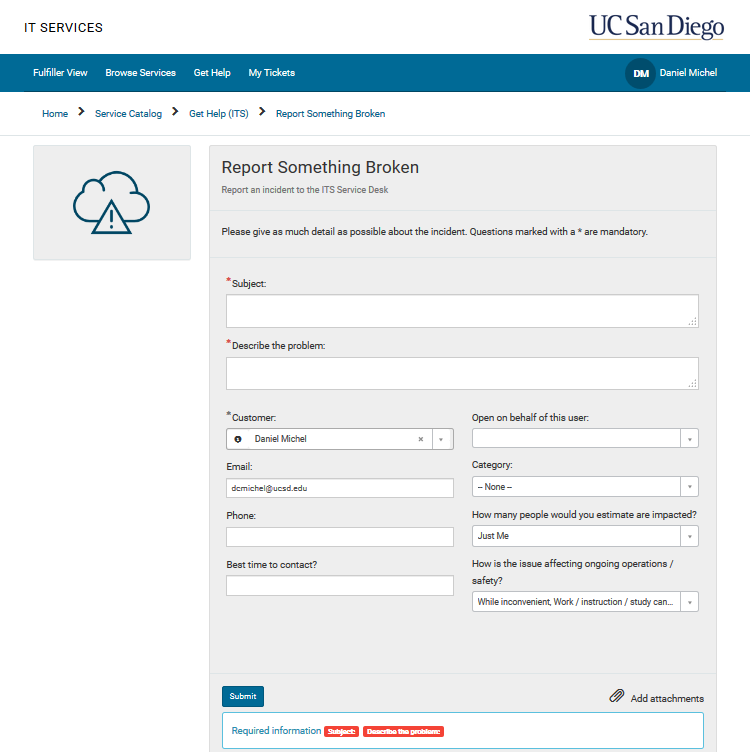 Active tickets
Use the active tickets view to check on the status of your incidents and requests.
When you view an individual ticket you can review what has been done and add to the conversation.