How to Send Encrypted Emails
Last Updated: July 12, 2019 10:55:21 AM PDT
Learn how to send encrypted emails from UC San Diego, including UC San Diego Health.
Encrypt your email
Compose the message as usual in your email client. Attach any documents to the message that should be included.
Include the phrase, secure: anywhere in the subject line of an email.
Example
Subject: secure: Very sensitive information
Note: Each message in a conversation you wish to encrypt must include the key phrase in the subject line.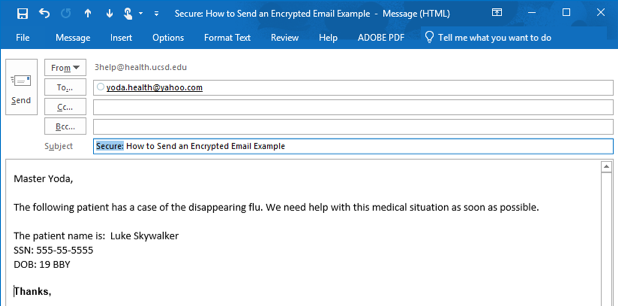 Inform your recipient
There is a process to receiving an encrypted message. To the first time recipient, this may look suspicious and could be ignored. Before you send an encrypted message, notify your recipient of the coming message and send them these instructions.