Eliminate Browser Security Popup Windows
Eliminate Browser Security Popup Windows
Last Updated: April 29, 2020 4:41:40 PM PDT
If you use Internet Explorer, learn how to change your browser settings to eliminate the warning window when you move from a secure site to a non-secure site.
Open Internet Explorer.
From the Tools menu, choose Internet Options.
Click the Advanced tab.
Under Settings, scroll down to the Security section.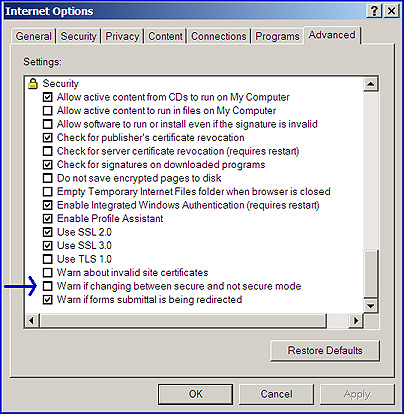 Unclick the box next to Warn if changing between secure and not secure mode.
Click OK.