COLLAB
Last Updated: February 11, 2019 3:21:11 PM PST
About COLLAB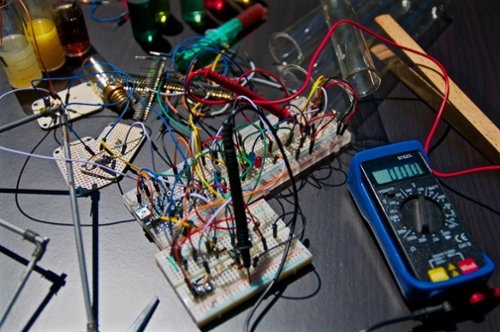 The Collaboration Of Likeminded Learners And Builders, COLLAB, is a council of faculty, staff, and students from a range of disciplines at UC San Diego who oversee maker spaces, prototyping areas and equipment.  
The vision of COLLAB is to encourage cross collaboration, communication and knowledge sharing across the UC San Diego maker community.
CORE Functions & Mission
Our mission is to advance the systemic changes necessary to make UC San Diego a full participant, advocate and influencer in the maker movement. We aim to achieve this mission through the following methods:
Encourage transparency and information sharing across departments;

Promote a culture of diversity and inclusion in alignment with the Principles of Community;

Identify and catalogue resources available to the UC San Diego maker community; and

Share best practices to prevent duplicative efforts in order to further the entrepreneurial mission of UC San Diego.