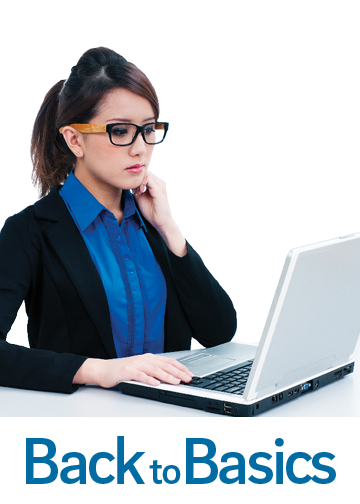 The digital world continues to intersect with our daily lives in ways no one could have predicted at the beginning of this century.
Life has never been more "public" with social media (think Facebook, Twitter, Instagram, Snapchat and LinkedIn). Being "public" also creates extraordinary vulnerabilities that can impact our lives in potentially negative and sometimes very expensive ways.
Cybercriminals continue to find ways to exploit public information that often seem harmless. For example, people often list their name, full or partial birthdate, where they work and live, and where and when they graduated from high school or college on social media sites. This is more than enough information for cybercriminals to use for identity theft. The U.S. Department of Justice's Bureau of Justice Statistics (BJS) reported in 2014 that about seven percent of US residents over the age of 16 were victims of identity theft. Applying that percentage of victims to the student/employee population of approximately 65,000 at UC San Diego, there would be about 4,550 identity theft victims this year.
How expensive is identity theft? According to the BJS, in 2014 the average cost to an individual whose identity was stolen was $7761. That cost does not include time spent contacting credit bureaus, filing police reports and working with banks, credit card companies and other organizations to repair the damage to your credit.
Protect Your Information
There are several steps that will help limit potential exposure and prevent you from becoming a cybercrime victim. Think of it as Cybersecurity 101. While these steps may seem basic, they represent the first line of defense in protecting your information.
Use a Password Manager: The password manager will allow you to store your login information for all the websites you use. It encrypts your password database with a master password – the master password is the only one you have to remember – and helps you log in automatically. Lastpass is highly rated and the basic version can be downloaded for free at www.lastpass.com. Never use work credentials for personal accounts and do not reuse work-related passwords.
Look for Secure Sites: If you need to provide personal information, log onto the site directly and look for the green bar or green padlock and/or https: in the website address line or URL (the "s" stands for secure). Avoid filling in pop-ups with personal information as often they may be phishing scams.
Log Out/Set Timeout: Every time you have finished working in an online account – log out! Use the log out or sign-out icon to ensure you have completely closed out of the account. Do not allow your browser to save your user name and passwords. Additionally, set-up a timeout on your computer and password protect your personal devices to minimize access to your accounts in case they are stolen.
Limit Social Media Information: Providing specific information on social media sites can be used to create a clone your identity. Check your privacy settings to control who sees your posts. Remove specific information such as birthdates and graduation dates. Don't broadcast that you are away on vacation with posts which could allow thieves to break into your home while you're gone.
Beware of Phishing Scams: Review how to protect yourself from phishing and social engineering scams at http://blink.ucsd.edu/go/phish.
Protect Online Transactions: Shop at company sites you know and trust. Check the website URL for https: and the padlock symbol. Always log into the company's website.
Secure Mobile Devices: Utilize strong passwords and enabling the screen lock or auto lock functions. Set up the phone-locating software such as Find My iPhone, Android Device Manager or Find My Mobile. There also are other downloadable programs to help track down a lost device.
Activate and Update Antivirus & Anti-spyware: Anti-virus programs can stop viruses, worms, and other malware. Antispyware programs can stop malware that perform certain behaviors such as pop-up advertising, collecting personal information, or changing the configuration of your computer. Keep these programs updated and set the program to auto-update. Free antivirus software is available for university-owned and personal devices.
Use the VPN: Public wireless networks (e.g., restaurants, airports, hotels, etc.) offer very little in the way of internet security. The best way to minimize your risk is to us a virtual private network (VPN). Connect to UC San Diego's VPN at

http://blink.ucsd.edu/go/vpn

.
Cybersecurity is an active and ongoing process. For additional news and updates on how best to maintain cybersecurity, go to cybersecurity.ucsd.edu.