UC San Diego SPARCM Collaboration Wins 2015 Sautter Award
UC San Diego SPARCM Collaboration Wins 2015 Sautter Award
Last Updated: July 24, 2017 10:58:51 AM PDT
UC San Diego received a 2015 Larry L. Sautter Gold Award from the University of California recently for its innovative use of information technology to make university operations more effective and efficient.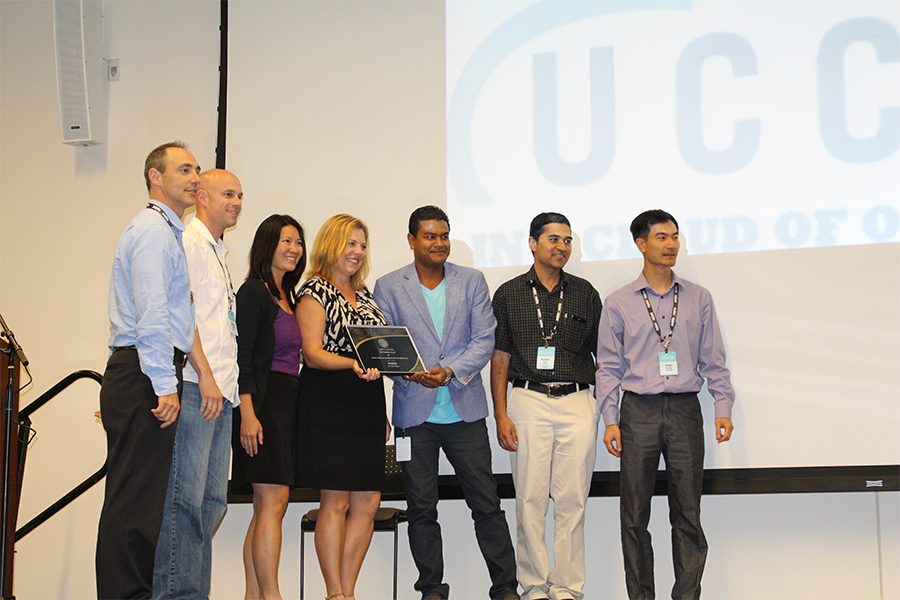 The award recognized the Sponsored Projects Accounts Receivable and Cash Management System (SPARCM) technology, which acts as a "one-stop" for all of the university's post-award financial activities and all campus non-student accounts receivable. Created as part of a collaboration between the Office of Post Award Financial Services, a division of UC San Diego's Business and Financial Services, and Administrative Computing and Telecommunications (ACT, now IT Services), SPARCM replaced an old billing system for handling research grants.
The new platform increases billing accuracy and the timely delivery of invoices to sponsors. UC San Diego handles more than 10,000 invoices totaling $300 million a year, and the new platform has reduced the once tedious monthly process of generating invoices from two weeks to just a few hours.
SPARCM was one of three Sautter "Golden Award" recipients. Sautter awards, sponsored by the UC Information Technology Leadership Council, were established to encourage the sharing of innovative solutions across the University of California.
Read the full UCOP announcement