Travel Organization Chart and Mission
Travel Organization Chart and Mission
Last Updated: March 4, 2021 2:40:59 PM PST
See the organization chart and mission for the UC San Diego Travel Team.
Specialists and support staff report to Managers Chrissy Smith and Nichole Garcia. High-level oversight is provided by Director Heather Vinograd.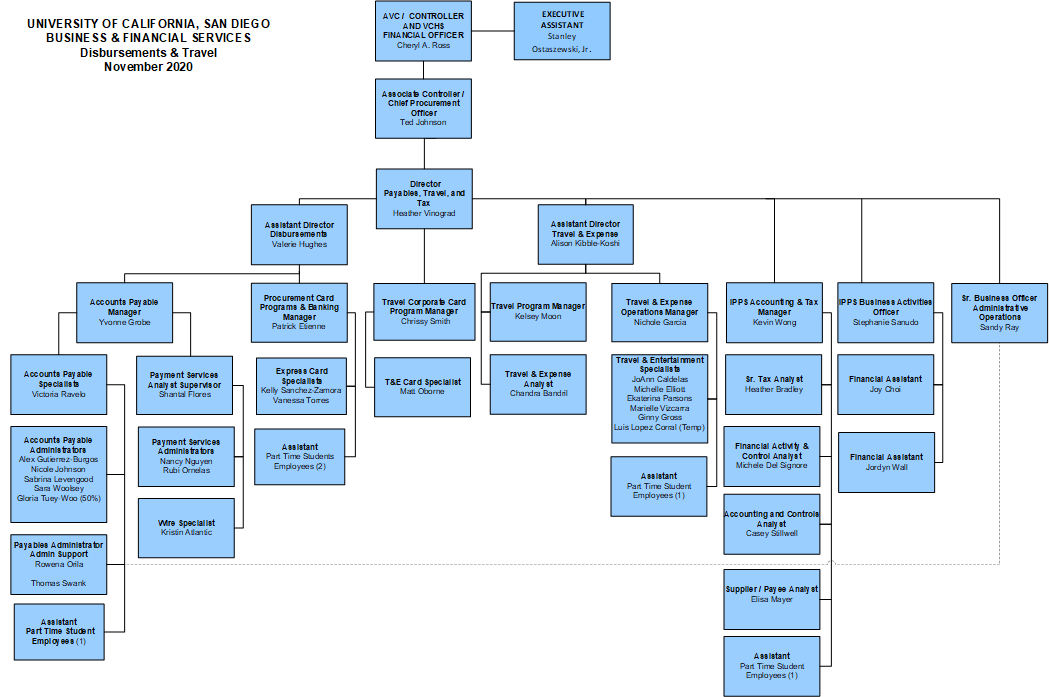 Vision statement
Our priority is ease, efficiency and exceptional service for your business travel, meetings and entertainment.
Mission statement
Faculty, staff, students and guests need timely support. We provide straightforward, low-cost options for arranging travel; convenient methods to pay expenses for trips, meetings, and entertainment; and tools for quick reimbursement.
Our collective expertise delivers comprehensive travel and entertainment programs and services. We partner with customers, coordinate with other business units, and collaborate with other universities to maximize value and flexibility while minimizing risk.
To ask questions, request a service, or report an issue, contact us through
Services & Support
 (login required).