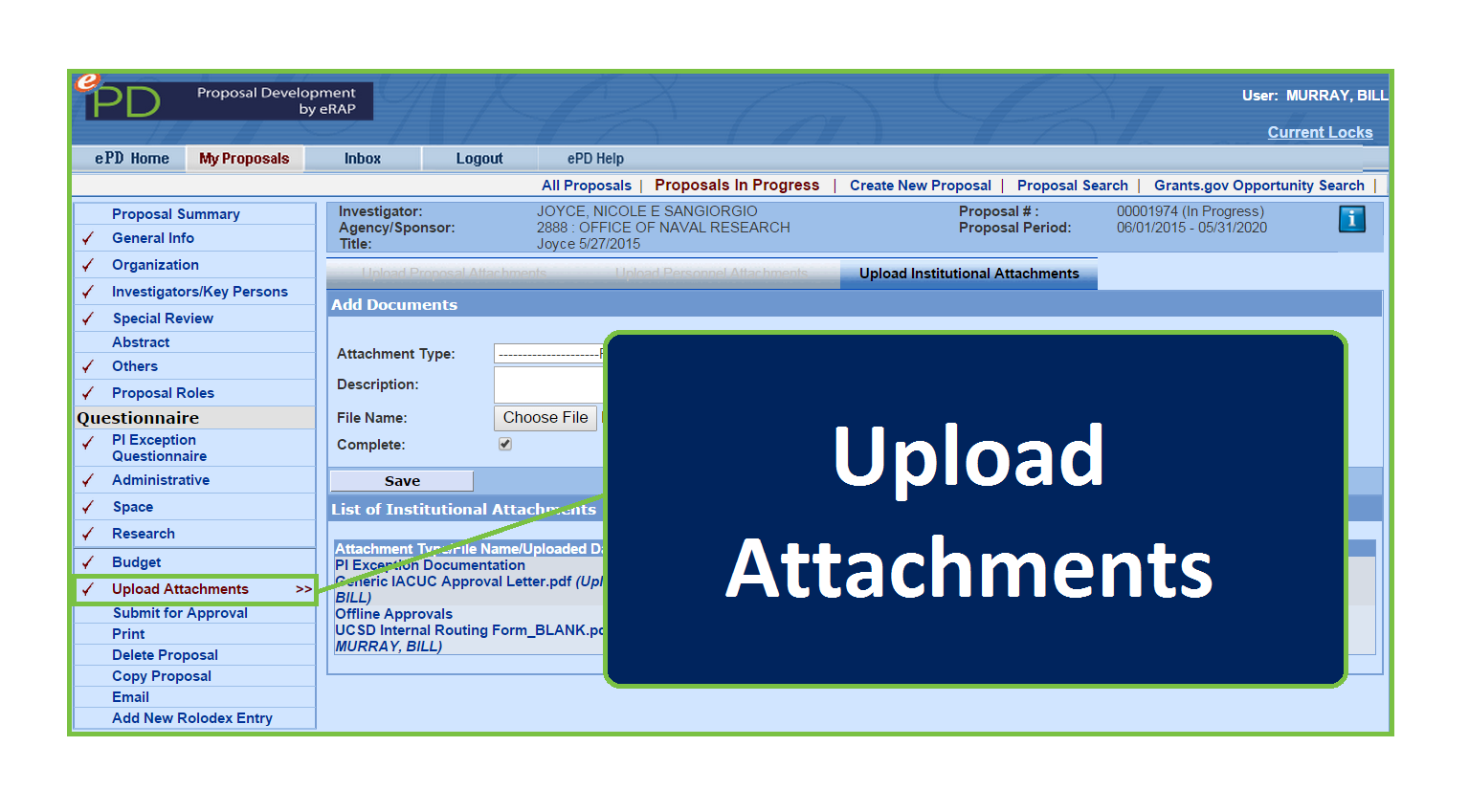 This section is where all proposal attachments can be uploaded.  Upload ALL proposal related documents under this tab.  
Narratives
Pi Exception Documentation
Budget Documents
Complete Proposal Application
Cost Sharing Documentation
Subrecipient Documentation
Internal and Sponsor Correspondence
Solicitation
Other Sponsor Attachments (non S2S submissions)
Offline Approvals
Other Internal Documentation
Compliance Documentation
Depending on fields entered into the General Information, Questionnaires and Key Persons/Investigators, different attachments will be required to be uploaded prior to routing.  While attachments cannot be created after routing, documents can be switched in out of the record after the proposal has been submitted for approval. 
---
Related Resources
---