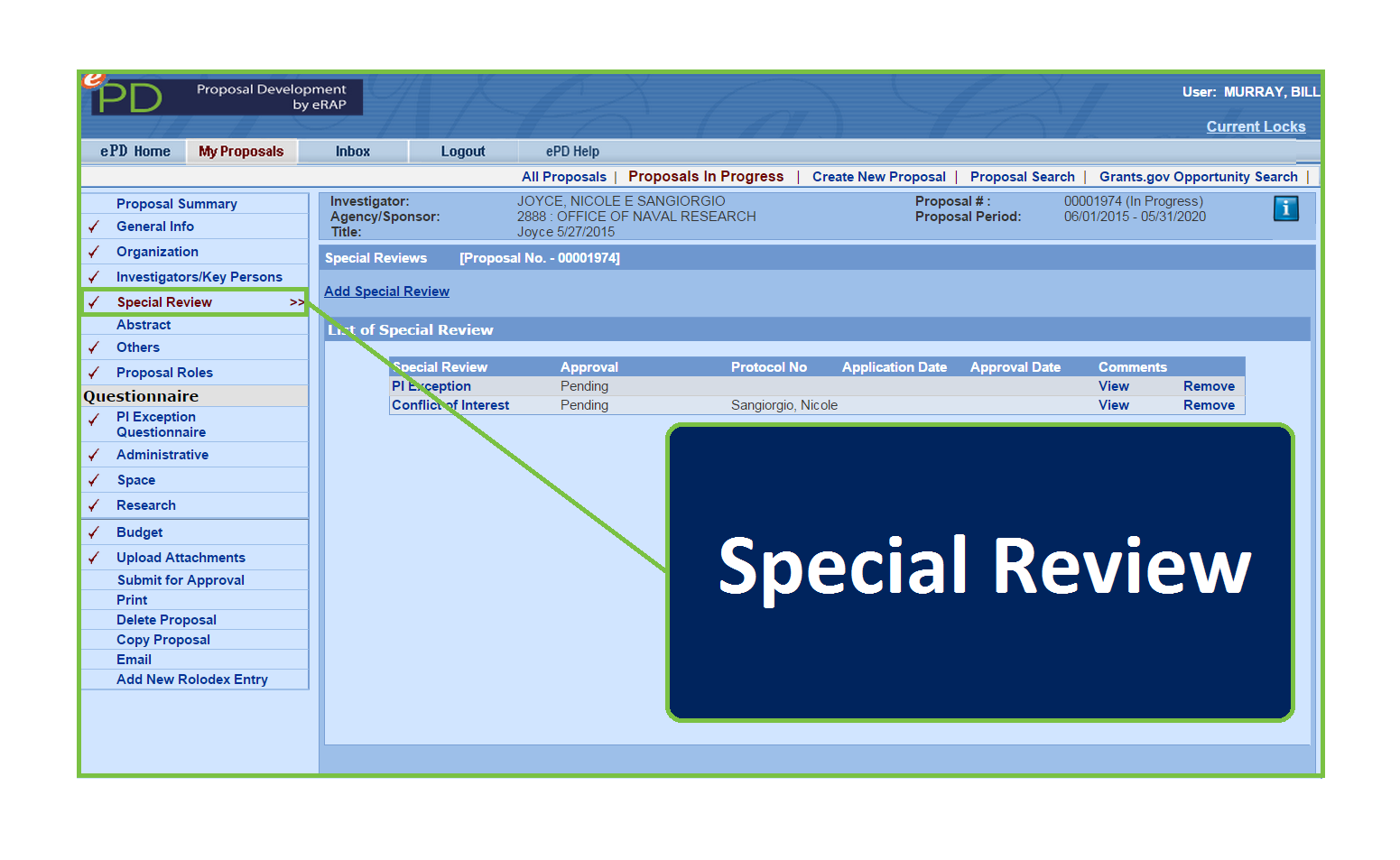 This screen is utilized by adding items that need Special Review by additional compliance offices, such as Conflict of Interest, Environmental Health & Safety, Human Subjects, etc. Here you can 'Add Special Review' type along with the 'Status', 'Protocol Number' and 'Comments.' For more information on Special Review procedures see the Special Review standard operating procedure.
Use the drop down menus to select the appropriate 'Special Review' and 'Approval' status. The 'Comments' box can also be used to add additional information.
Because the level of regulatory and policy complexity varies across different research areas, each special review type is handled differently. For information about specific compliance requirements related to a specific review type, please contact the appropriate special review office.
---
Related Resources
Related SOPs
---