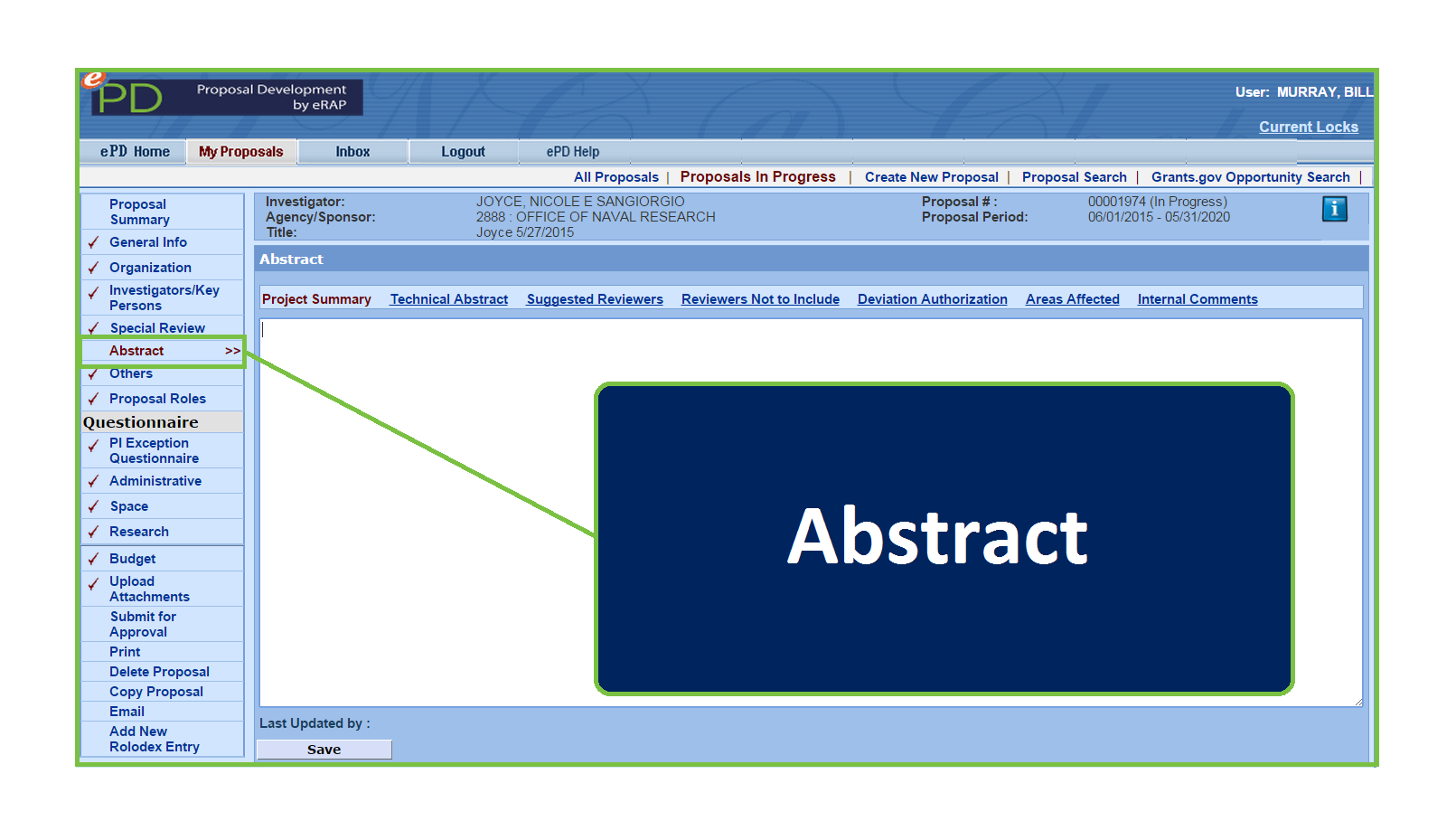 Abstract: Select the type of 'Abstract,' copy and paste the corresponding text/content and click 'Save.' This information will appear on the UCSD Internal Routing form.  To delete, simply click on the 'Abstract' highlight, delete the text and click 'Save'. 
Project Summary
Technical Abstract
Suggested Reviewers 
Reviewers Not to Include
Deviation Authorization
Areas Affected
Once the information has been saved a '√' will appear next to the 'Abstract' title and a 'Last Updated by' name, time and date stamp will appear to indicate when field was last updated.
Internal Comments: This section can be used to add additional comments regarding the proposal.  
---
Related Resources
---