Tips for Prospective PIs
Last Updated: December 9, 2015 2:20:31 PM PST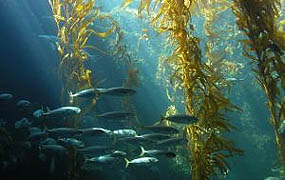 See a list of proposal preparation tips for prospective Principal Investigators (PIs).
There are many things applicants can do to improve their chances of success in producing a competitive proposal. Visit RAPIDS for a list of useful resources. It is important to:
Start early
Producing a competitive proposal can take more time than you might imagine. Very large, center-type proposals can take months or even years to develop. Depending on the proposal, you may need to schedule time to:
Build a team by engaging collaborators from disciplines and organizations other than your own
Clarify roles and responsibilities of key personnel
Negotiate budgets
Generate, edit and incorporate text, figures, and tables
Secure and document commitments of matching funds or other resources
Solicit critical in-house review
Thoughtfully address any weaknesses that are identified prior to proposal submission
Read the program solicitation carefully
You need to address the sponsor's requirements and expectations. Even the most brilliant ideas convincingly expressed are not likely to win you an award if the proposed work is not closely aligned with what the sponsor is looking for. After reading and re-reading the solicitation (sometimes called the RFP, FOA, RFA), if you have concerns about the fit of what you want to propose, consult the program officer.
Finish early
Work cooperatively with staff in your department/ unit business office and the sponsored projects office to enable them to submit the complete proposal package well before the sponsor's deadline. Cutting the timing close will not only contribute to stress all around, it could also jeopardize successful proposal submission. Don't risk having your proposal returned without review because it is late, incomplete, or contains errors that could have been easily caught and corrected if you left enough time for thorough institutional review and submission.