Crowdfunding
Last Updated: November 2, 2017 7:53:53 AM PDT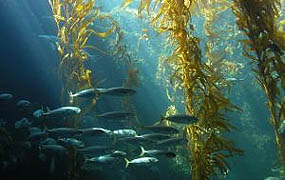 Read about UC San Diego policy regarding the use of external crowdfunding sites to solicit gifts.
What is crowdfunding?
Crowdfunding is a peer-to-peer fundraising model which can be effective in raising relatively small sums (typically in the $2-10K range, although there are exceptions) to fund special projects.
Crowdsurf
UC San Diego Advancement has created Crowdsurf, an internally managed crowdfunding platform designed to assist with project-based fundraising. Crowdsurf is directly integrated with UC San Diego's gift payment processor.  Unlike with external crowdfunding sites, 100% of the funds raised via Crowdsurf go directly to the project's designated university gift fund (typical credit card processor fees are deducted from the gifts as taken by the card processor). 
Policy
UC San Diego faculty, staff, and students who wish to use crowdfunding as a means of supporting their university-related projects should use Crowdsurf. This will ensure that the project is branded with the university's name and collateral, that gifts to the projects are tax deductible, and that UC San Diego is equipped to recognize and steward those donors. This will also ensure that no tax liability accrues to an individual as a result of receiving the funds personally through an external crowdfunding site. The funds will go directly into a university gift fund designated for the project's use and gifts will be properly receipted to the donors.
External Sites
If an external crowdfunding site is used, the name and branding of UC San Diego may not be used in relation to the project, as this would constitute the unauthorized acceptance of gifts on behalf of the University and place the project team in violation of the relevant policies listed in the References section of this page. Projects initiated through the Office of Research Affairs may choose to explore Benefunder, a research-specific crowdfunding site approved by the university for this purpose.
References
Authority to Solicit and Accept Gifts to the University and the UC San Diego Foundation PPM 410-1