Can't Delete Media from "My Media"
Can't Delete Media from "My Media"
Last Updated: November 2, 2021 12:57:05 PM PDT
What to do if you can't delete a piece of media.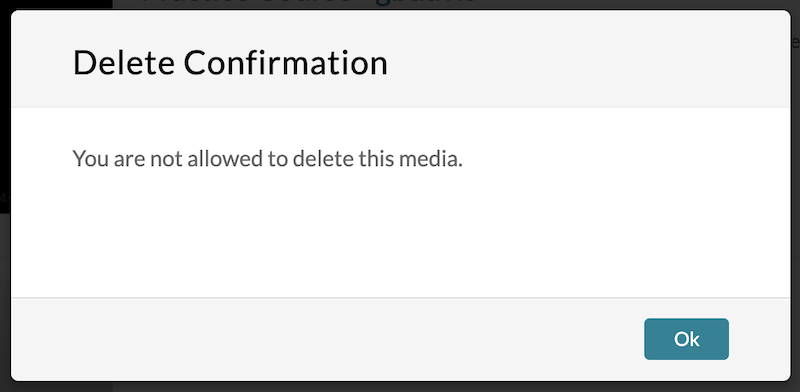 Problem: You're not able to delete a piece of media that you own.
This happens very rarely. When it does, it's likely you'll be presented with an error message saying "You are not allowed to delete this media." Unfortunately, there isn't much you can do at this point. Actually, there's little that we as UCSD Kaltura administrators can do, but we can reach out on your behalf to Kaltura Support and ask them to delete it for us.
Solution
Email us at kaltura@ucsd.edu and let us know. Be sure to tell us the title of the video and its creation date. We'll get in touch with Kaltura Support and they'll usually be able to delete the video within a few business days.