Adding Content to a Channel in MediaSpace
Adding Content to a Channel in MediaSpace
Last Updated: August 31, 2022 2:19:04 PM PDT
If you have the privileges to do so, it's easy to add content to a channel. Here's how.
If you're not already logged into MediaSpace:

Go to https://mediaspace.ucsd.edu, click on "Guest" at the top right, and select "Log in."
Enter your Active Directory credentials.

Click your name at the top of the screen and select "My Media."
Find the piece of media in your list that you want to add to a channel and click the checkbox in its row.
Near the top of the page, click "Actions," then select "Publish" from the menu that appears.
On the subsequent page, click the "Published" radio button.
In the information that populates below, click the "Publish in Channel" tab.
Select the checkbox next to the channel to which you want to publish the media.
Click "Save."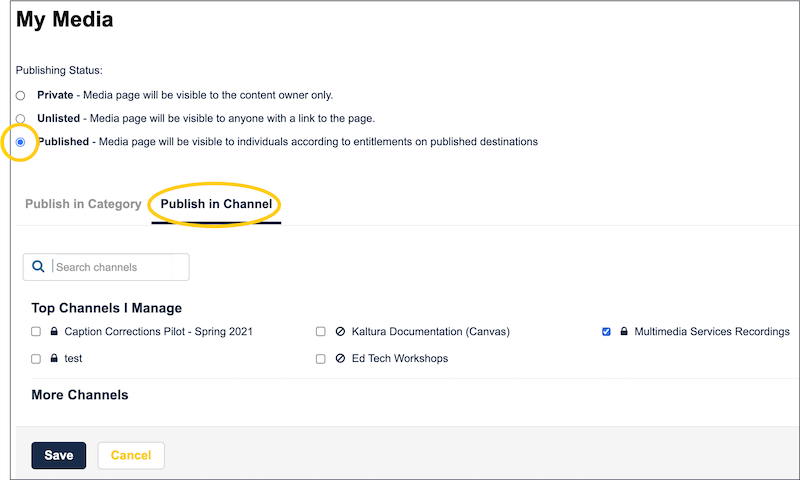 Your media will now be visible in the channel.