Skillsoft Web-Based Training
Skillsoft Web-Based Training
Last Updated: January 22, 2019 3:08:31 PM PST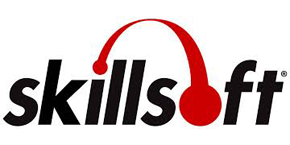 UC San Diego has contracted with Skillsoft to offer faculty and staff a wide variety of free Web-based courses, books and videos available anytime, from any location, for Windows, Mac and some mobile devices.
Skillsoft Login
Upcoming Skillsoft Live Events
View the schedule of live events:
Take 10 Campaign
Learn about the Take 10 Campaign.
Help Guides for SkillSoft
Enhancements
Books 24/7 are now integrated into the Skillsoft environment (no additional separate login required)

The UC Core Competency Model has been mapped to various suggested resources available through SkillSoft (courses, videos, books and LIVE events)

Featured topics are tied to some of our Learning Road Maps and will cycle through on a regular basis

Interactive navigation links are located at the top of every Skillsoft page (see the FAQ document link below for further information)
At-a-glance TO DO list link that displays all saved resources that have due date assignments (books, videos, live events).
Enhanced ability to perform smart searches and detailed filter options to focus those search results
Re-designed book, video and Live event viewers
Enhanced Skillsoft community social networking features to allow sharing and evaluation of resources
The Mac platform is truly supported
More information
For more detailed information on the new look of Skillport, usage of the site, and help videos, use the Quick Links link on the Skillsoft What's New home page as well as the extensive HELP link on the site.
These resources will also help you in navigating the new site and accessing the many enhanced features and resources:
What's next?
We will be continuing to add features to the portal (10 on 10 campaign, SkillSoft Community site, Learning Programs, Learning Road Maps resource mapping), so watch for these coming enhancements which will enrich your professional development experience at UCSD.
Need help? Questions answered?