2016 Leadership Advance: "Unleashing Your Creativity - The Innovative Leader"
Wednesday, March 09, 2016, 8:00 a.m. to 3:30 p.m.
Price Center East Ballroom
Target Audience: Managers, supervisors, and those that direct the work of others.
This year the Leadership Advance will focus on the topics of creativity and innovation: "Unleashing Your Creativity - The Innovative Leader." The program will provide you with a structured approach for thinking more creatively by using the research-based "design thinking" methodology. Through a series of hands-on activities, participants will receive in-depth exposure to the design thinking process, and will have the opportunity to apply it to a real project.
To kick-off the session, Professor Craig McKenzie from the Rady School of Management will provide a framework for thinking about creativity and increasing creative behavior in individuals, teams, and organizations. The session will then continue with Pierre Khawand, founder and CEO of People-On-The-Go, who will facilitate the design thinking process and provide techniques for fostering an innovative work environment.
There is no registration fee for this year's Leadership Advance, however, no shows and cancellations after the cancellation deadline will be charged $50. Please register or cancel by the Wednesday, March 2, 2016 deadline.
Register via UC Learning
About Dr. Craig McKenzie: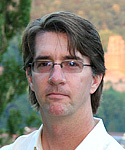 Craig is a Professor of Management and Strategy and Professor of Psychology at UC San Diego. His interests revolve around decision making, rationality, and creativity. He has become increasingly interested in how to increase creative behavior in individuals, teams, and organizations. By highlighting themes that are common to all three levels, Craig provides a framework for understanding creativity and how to increase creative behavior.
Craig has won research awards from the National Science Foundation, the Operations Research Society of America, and the Society for Judgment and Decision Making. He earned his Ph.D. in psychology from the University of Chicago, and has a Bachelors in Philosophy and a Bachelors in Psychology from UC Irvine.
About Pierre Khawand: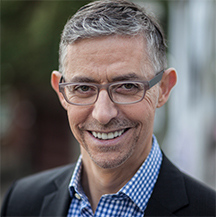 Pierre Khawand has more than twenty years of experience in the software industry. He has led several technology ventures, completed successful mergers and acquisitions, and founded People-OnTheGo in 2001. His Accomplishing More Leadership Program helps today's leaders develop the awareness and behaviors needed to focus on results and develop people in the midst of the information overload. His best selling Accomplishing More With Less workshop is enabling today's business professionals make breakthroughs in their work and personal lives. Pierre is the author of Time for Leadership, the Accomplishing More With Less Workbook, the Results Curve, and the New New Inbox. Pierre holds a Master's degree in Engineering from the University of Michigan, and has completed several Executive Education programs at the Stanford Graduate School of Business (Stanford, California).