FitLife Programs
Last Updated: July 28, 2016 2:23:00 PM PDT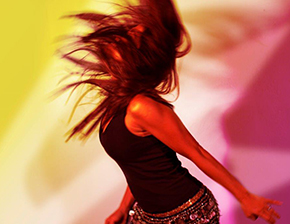 Find out about FitLife programs offered by UCSD Recreation.
FitLife is a program area of UCSD Recreation that incorporates elements related to fitness and wellness. These programs and classes, open to faculty and staff, are affordable, convenient, and led by qualified instructors.
Program areas
Fitness
Zumba, Bootcamp, Core
Indoor cycling
Pilates/ Barre
Strength training
Mind, Body, and Spirit
Wellness
Free student and graduate student Personal Wellness Classes
Weight Loss Solutions classes
Private Sessions
Personal programs offering one-on-one attention such as:
Personal training
Private massage therapy - On-site chair massage also available
Private Pilates
Personal fitness assessment
The New You Package - a great gift for yourself or a loved one. Includes:

One personal nutrition appointment
One fitness assessment
Four personal training sessions
One Swedish massage
Nutritional Services
One-on-one appointments with our Registered Dietitian
Small group counseling for families, couple or roommates
Additional resources
FitLife Occupational: Want to improve your posture, learn how to strengthen your knees, back or core? Schedule a workshop in your department and we'll bring the tools you.
FitLife Mobile: Too busy to get to a class? This fee-based program brings the experts to you. Contact us about setting up a fitness or yoga class at your office. You provide the appropriate facility, we provide the fun.
Walk UCSD: Get a group together or go solo – just get out and walk! Check out several walk-friendly routes and learn about incentives program or walking team competitions.