Announcement:
The Student Financial Solutions (SFS) Campus Cards Office is offering a giveaway for employees who upgrade to the new One Card. Any employee who upgrades to the new One Card between March 4, 2019 and January 2, 2020 is eligible to win one pair of Apple Air Pods! 
For more information, please view our One Card Giveaway flyer.

Please note that UCSD Health Systems employees and UCSD affiliates are ineligible for the upgrade service at this time. 
New employee One Cards will not include an employee's department, nor their employee number. The One Card is designed this way to provide additional security in the event that an ID card is lost. Additionally the implementation of UC Path will result in new employee numbers for all employees.
Need to find your employee number? Employees can access their employee number via MyTime (within the "Summary" tab) and via the "Earnings Statement" feature through At Your Service Online.
Additionally, any access programmed on the legacy ID card may need to be recoded on the One Card. Please speak with your department or buiding security office, where applicable, to code your new One Card with appropriate access. 
Please continue reading to learn about the eligibility criteria, instructions, and additional information associated with upgrading to the new One Card.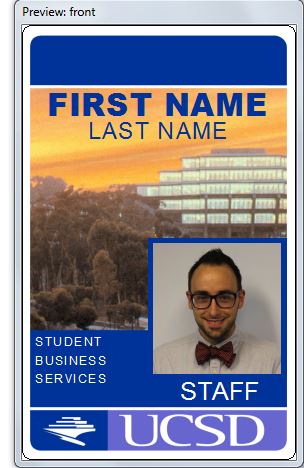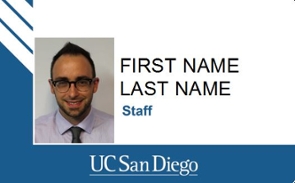 *Legacy Card Example*                     *One Card Example*