Business Travel Accident Insurance
Last updated November 18, 2013 9:34:54 AM PST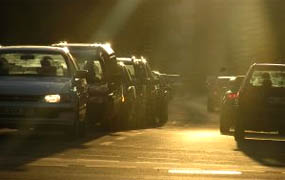 Learn about business travel accident insurance coverage for UC travelers.
Insurance requirement
Business Travel Accident Insurance provides coverage for a wide variety of accidents and incidents to official university business travelers when away from the campus or primary workplace.  However, you must register for accident coverage for each university business trip you take beyond 100 miles of campus or residence (coverage is automatic when the trip is less than 100 miles). If you book travel with Connexxus, registration is automatically included. See a summary of benefits for faculty/staff (PDF) or students (PDF).
How to register
Coverage is automatic if you book travel with Connexxus, UC's business travel booking program. If you book through another source, then you must register for insurance.
Connexxus: Book online or call a Connexxus agency. Coverage is automatically applied, and you need take no further action. Travelers will receive an email receipt from Worldcue/iJet including their insurance card.
Note: Unlike Connexxus agencies, travel accident insurance is not automatically applied for trips booked in SWABIZ. 
All other sources:

Complete the online UC Business Travel form.
Click Save Changes, which sends the registration information to the UC insurance program.
Print the form for your reference during your trip. The completed form will:

Verify eligibility
Provide confirmation of coverage
Provide emergency information and travel tips
To ask questions, request a service, or report an issue, contact us through
BFSupport
.
Notice: When a loss occurs, notify EH&S Risk Management, (858) 534-3820, immediately to promptly initiate the insurance investigation and claim process. Use pager number (858) 583-3302 for emergencies only. Take a picture if a camera is available.