Departmental Security Administrator (DSA)
Last updated June 12, 2013 4:02:32 PM PDT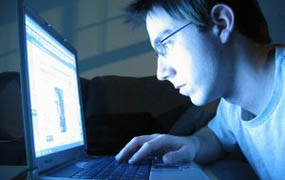 Departmental Security Administrators set up and maintain departmental access to UCSD's computing, networking, and information resources.
Background: Departmental Security Administrators (DSAs) and their alternates coordinate with ACT (Administrative Computing and Telecommunications) to approve all access to and use of core data by individuals within their departments or units.
DSA responsibilities:
Maintain security and access to UCSD campus systems, such as ISIS, IFIS, PPS, SQL-DSE, DARWIN, and the Link Family of services, through AccessLinkTNG
Coordinate access and security issues between ACT and the managers and staff within their departments
Maintain FinancialLink Security and access for payroll expense information and for creation and maintenance of group identifiers within FinancialLink
Field departmental questions regarding MyServices, Single Sign-On, and self-registration
Department responsibilities:
Departments and their staff must support the security of the systems, respect the rights of others, and observe all relevant laws when accessing UCSD's computing, networking, and information resources.
Department heads make decisions about data access.
DSAs carry out the department heads' decisions on data access.
Training and resources:
Classes offered through UC Learning Center.

Department Security Administrator (DSA) Training - Keyword seach "DSA"
Information Security Awareness - Keyword search "security awareness"

Publications 
Note: This page has a friendly link that's easy to remember: http://blink.ucsd.edu/go/dsa