Background
Single Sign-On is the gateway for access to campus systems. When you access a campus application, it will prompt you for the proper username and password — Business Systems, Active Directory, network, or Student Sign On, depending on the application. We will soon be rolling out a new and improved SSO screen.
SSO upgrade rollout
We are upgrading our Single Sign-On (SSO) system in an effort to meet the needs of changing technology and to comply with UCOP identity management standards. Along with the upgraded SSO system, we have redesigned the SSO screen. The new design is clean and optimized to fit desktop, tablet, and mobile computing devices.

The SSO upgrade will take place gradually between March 3rd and March 9th. Beginning at noon on March 3rd, students, faculty, and staff will begin to see the new SSO screen when signing on to UC San Diego applications. During the rollout period, you might see the newly designed SSO screen or the old one. Please do not be alarmed. This is part of the upgrade procedure. Your account usernames and passwords will work on both SSO screens.
Current SSO screen
The current SSO screen shows the account you are logging in with as a tab at the top of the screen. If there are multiple ways to log into the application, you will see multiple tabs: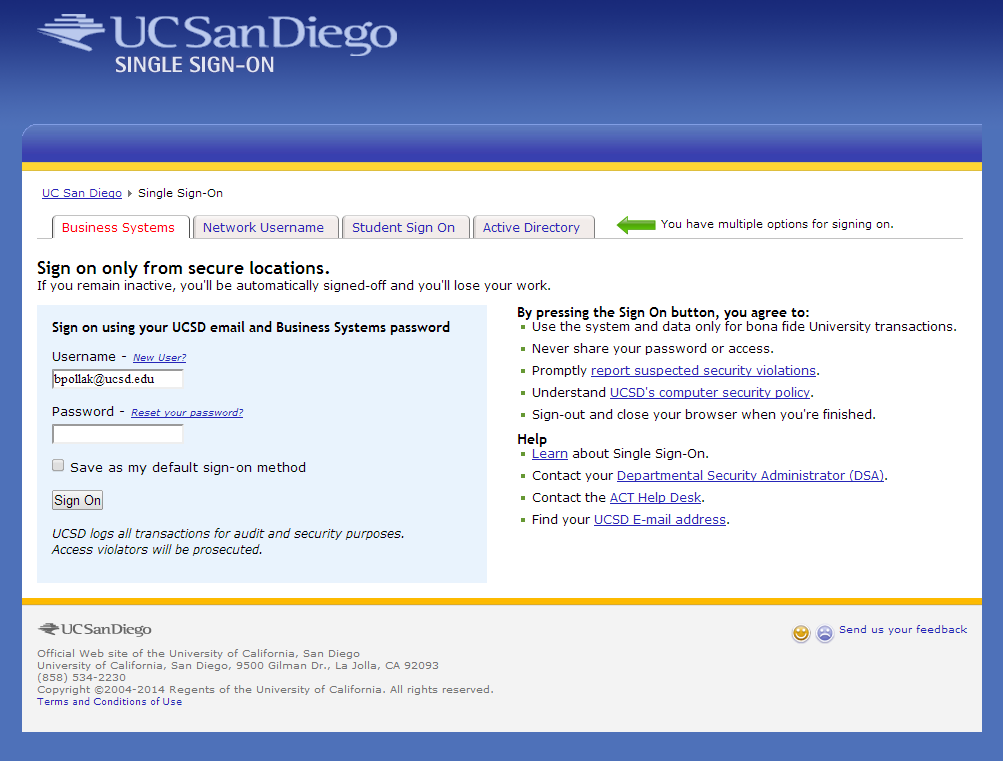 New SSO screen
The new SSO screen also shows the account you are using at the top of the screen. If there is another way to log in, you can select it via the Sign on with drop-down menu: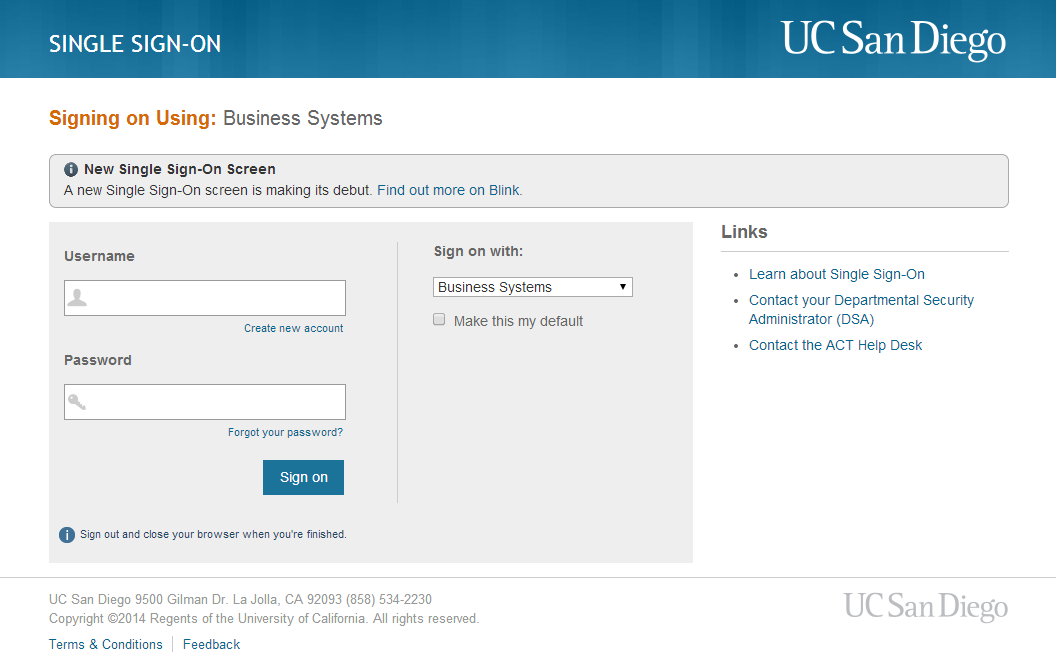 The new screen is streamlined and responsive. It's optimized to work on any device, including your smartphone or tablet.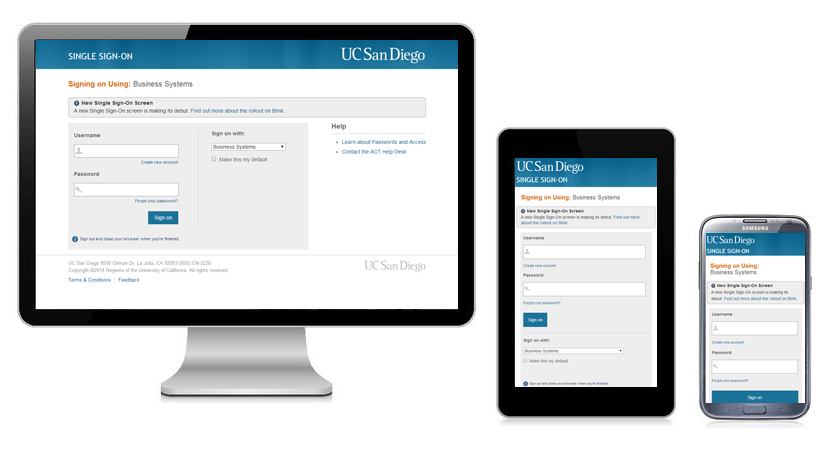 The new design was developed by the Campus Web Office.