Setting Up Blackberry Z10 E-mail for Exchange
Last updated April 30, 2013 2:37:33 PM PDT
Follow these steps to set up your Blackberry Z10 device to access your UCSD Exchange e-mail account.
Before you begin, you need:
An Active Directory (AD) username and password. Your username is usually the first part of your UCSD e-mail address before the @ symbol. If you forgot your password, reset it.
An Exchange account in the UCSD Campus Exchange Organization.
The name of the Exchange server that hosts your Exchange mailbox.
Select Settings from the main menu.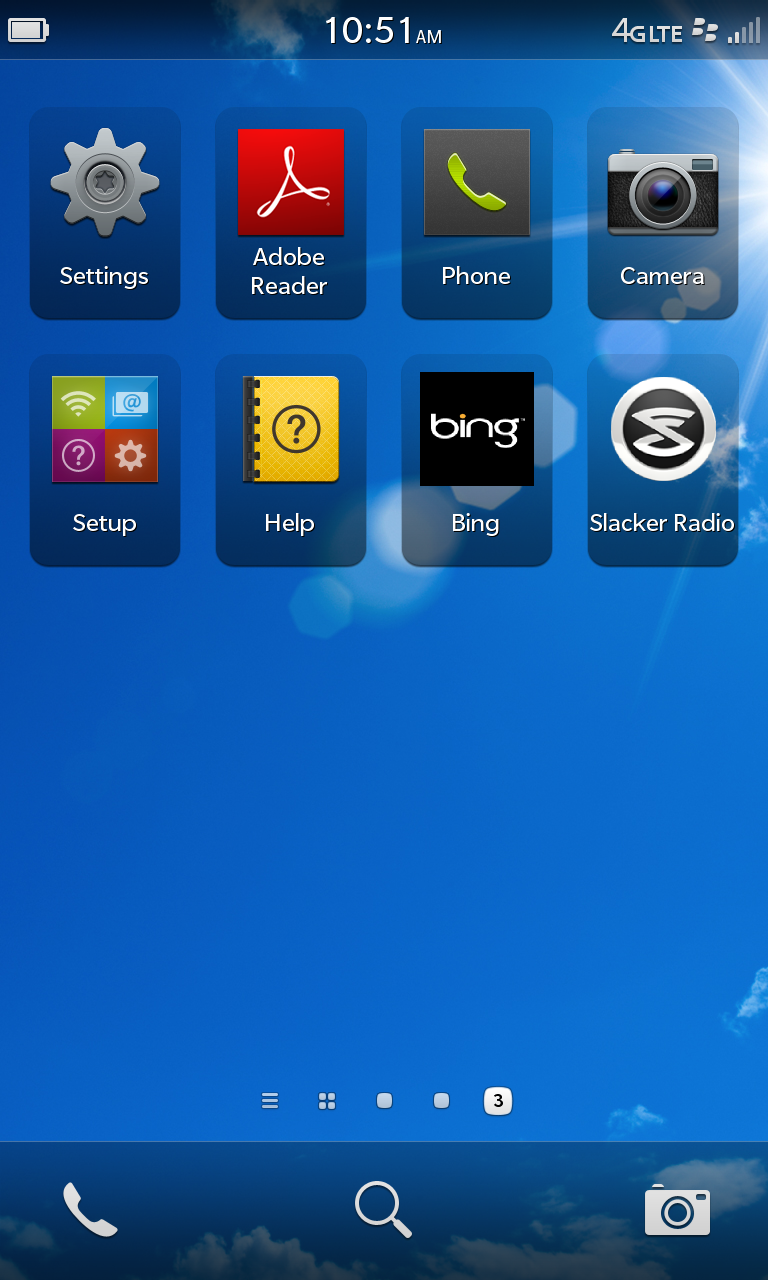 Select Accounts from the system settigns menu.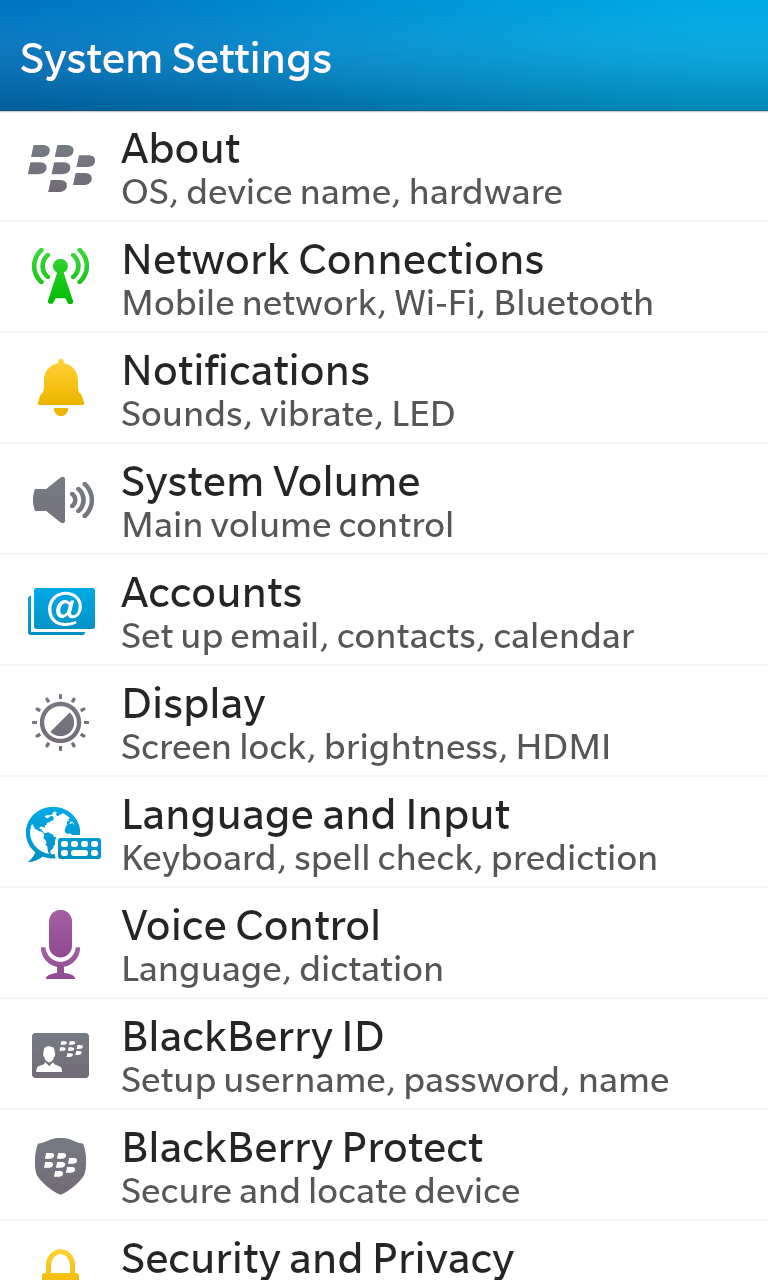 Select Advanced at the bottom of the add account screen.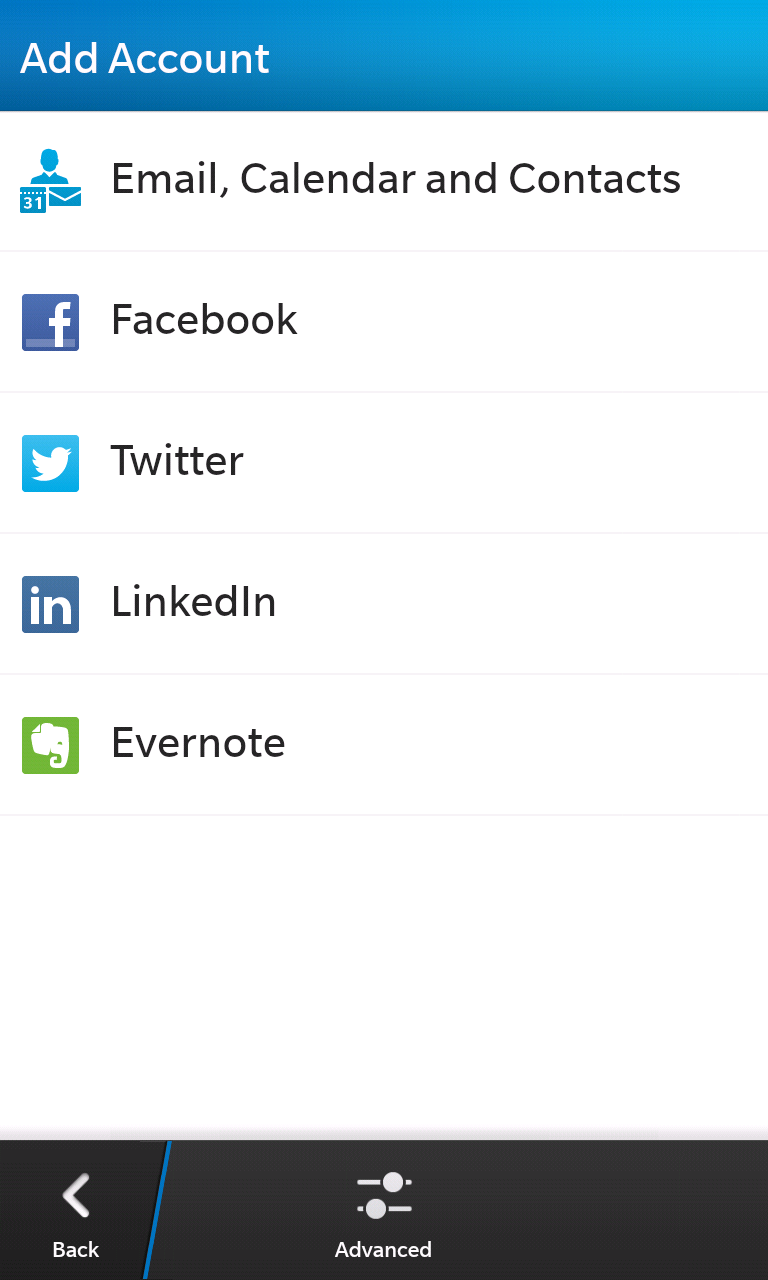 On the Advanced Setup screen, select Microsoft Exchange ActiveSync.
Enter ad or ad.ucsd.edu for the Domain field.
Enter your Active Directory username in the Username field.
Enter your UCSD email in the email address field.
Enter your AD password in the Password field (continuation on 2nd image).
Enter mail.ucsd.edu in the Server address field if you use the central Exchange server. Contact your system administrator if your department uses a different server.
Port listed should be 443.
Turn on Use secure connection (SSL).
Turn on Push for always on capability.
Set sync timeframe to 7 days.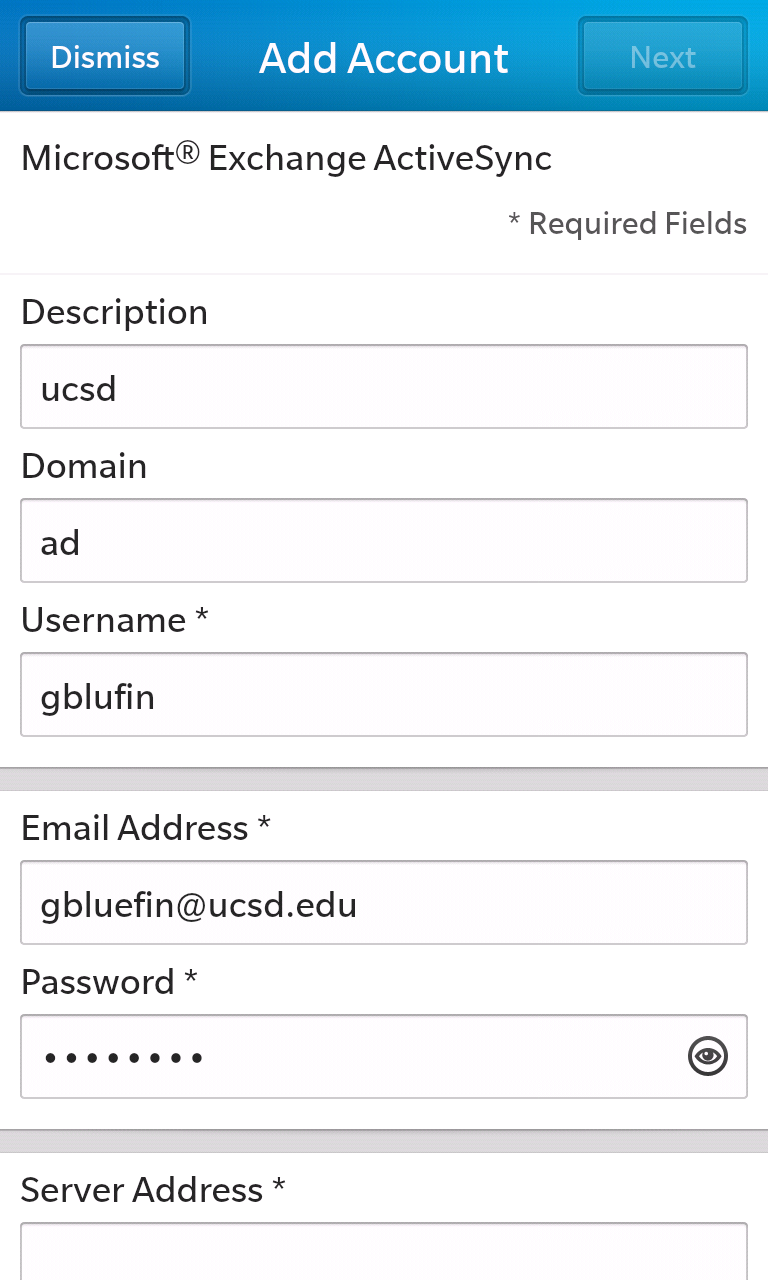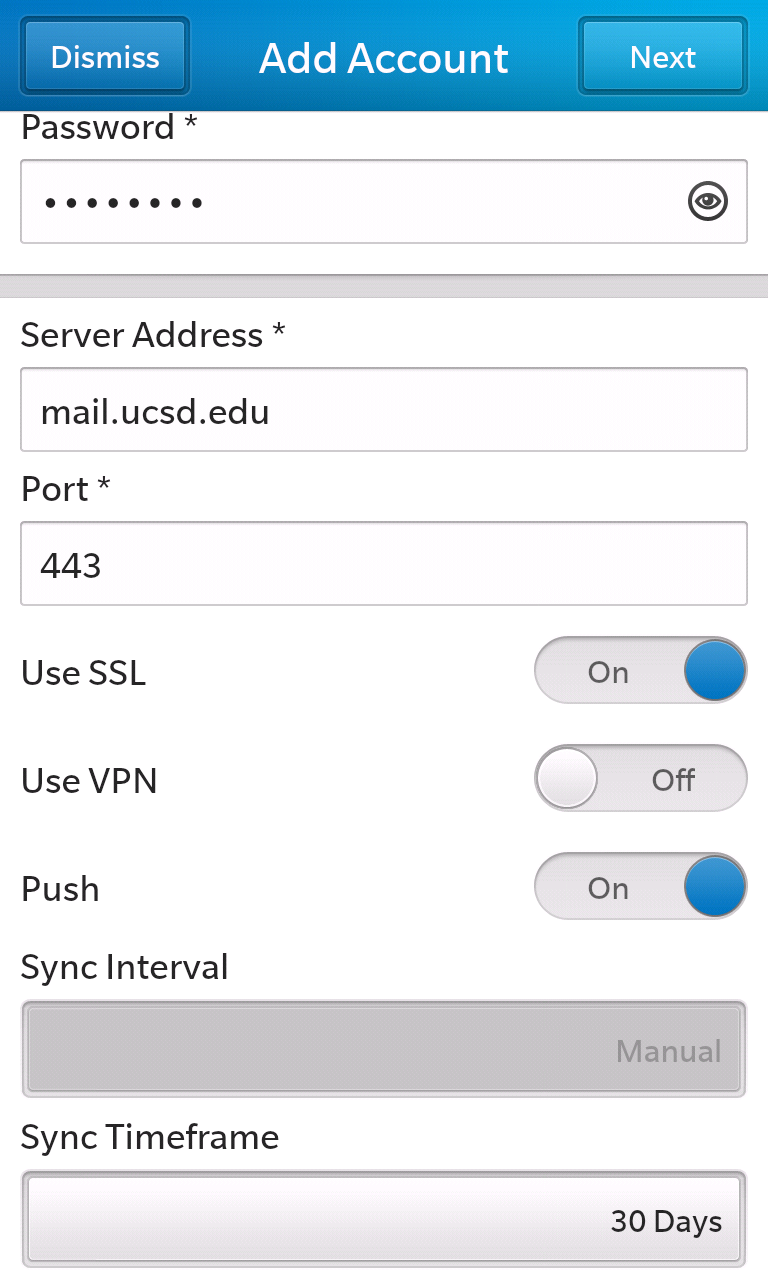 Turn on sync for email, contacts, calendar, tasks and memos. It may take a few minutes to fully sync all your messages to your inbox.
Click Done to complete the setup.