Educational Technology Services (ETS) can help faculty create course content for use in conjunction with classroom time as part of flipped or hybrid courses as well as fully online courses.
Professional Video Production
For videos that need to make an impact, ETS offers a complete video production solution.
Script Writing
Our professional script writing and consultation keeps the content concise and engages the viewer.
Video Studio
Faculty record online content in our campus studio, which features:
A teleprompter for easier delivery of pre-written scripts
A tablet for slide annotation or image interaction to add an extra level of audience engagement
Professional lighting and audio equipment to create the best looking and sounding video possible
Filming by video specialists who know how to properly capture video, allowing faculty to focus on their material instead of production
Editing
Expert editing creates a seamless, professional quality product. 
Panorama Player
Multimedia Services has pioneered a new way to record and playback videos. If you have a complicated topic that requires lots of chalkboard space, where you want the students to be able to enlarge any part of the board while playing the video, we can produce a Panorama Player presentation for you.
Viewing instructions for the Panorama Player.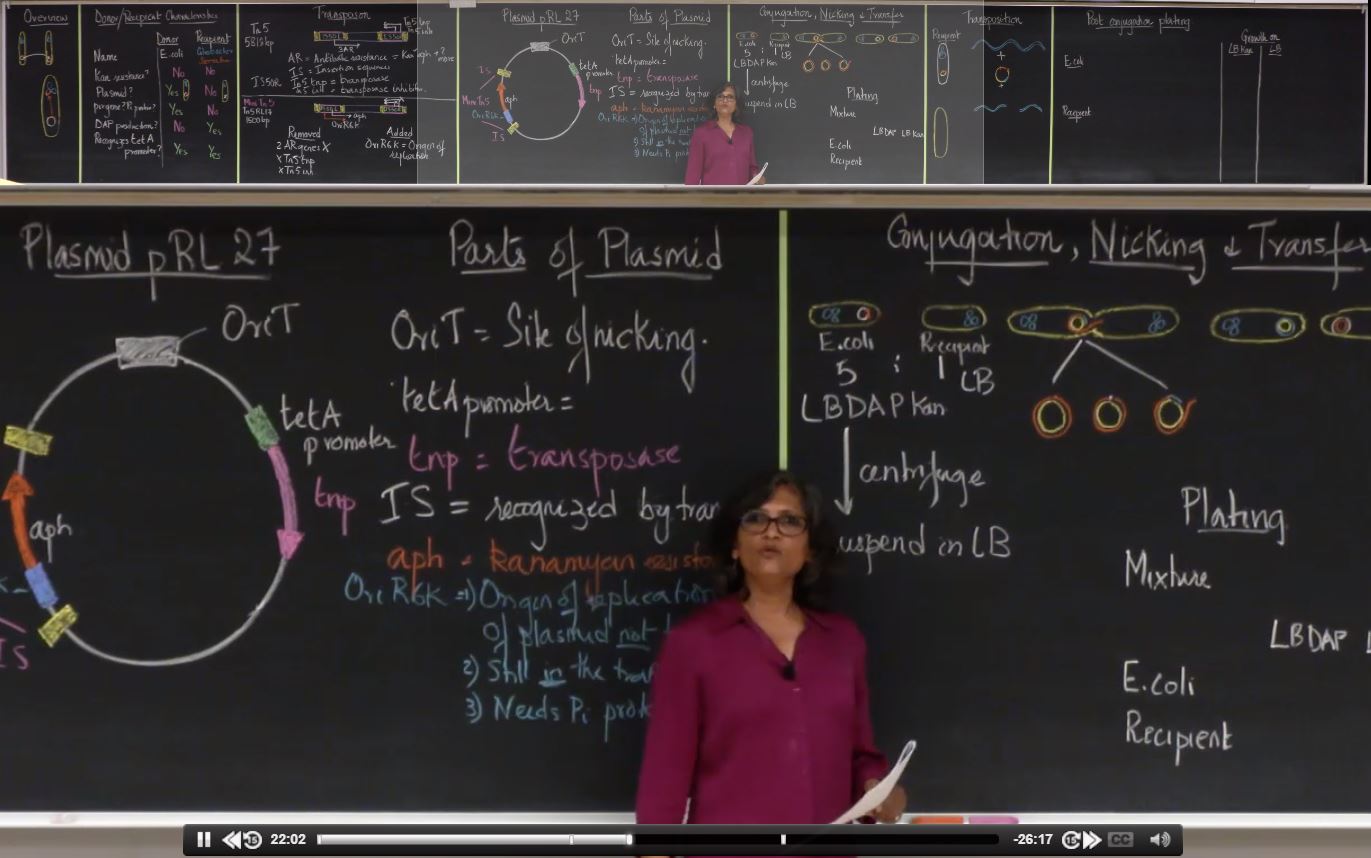 Presentation Station
The Presentation Station (a full- or self-service screen, voice and webcam capture station adjacent to our video studios) is perfect for creating simple videos.
TritonEd Integration
ETS can upload and integrate course videos to TritonEd, UC San Diego's learning management system.
Video Styles and Examples