Upgrade
The UC Learning Center will undergo an upgrade on Friday, July 20 beginning at 8:00 p.m. PDT through Saturday, July 21 at 4:00 a.m. PDT. The UC Learning Center will be unavailable while the upgrade is taking place.
Scheduled Maintenance
There is no regular scheduled maintenance planned at this moment.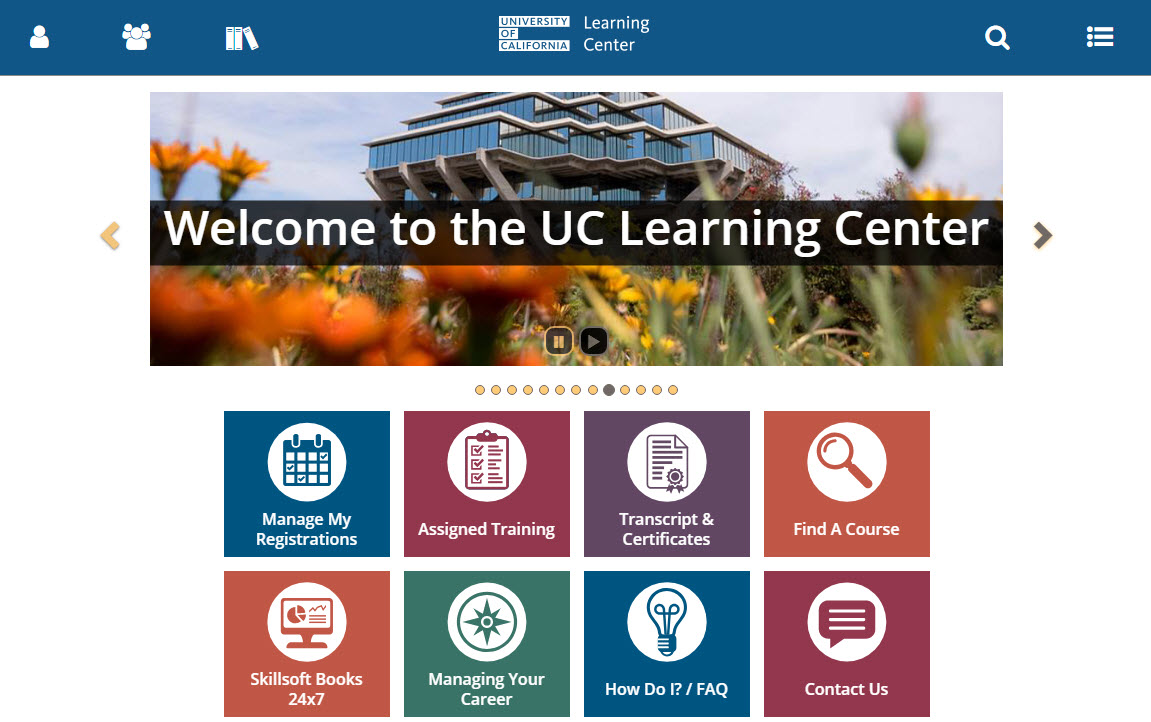 About the upgrade
The UC Learning Center is getting an upgrade! Log in to the UC Learning Center at https://uclearning.ucsd.edu using your Single Sign-On credentials to access the enhanced platform.
Benefits
The upgrade features a number of enhancements to our current site. Some highlights include:
Enhanced search capability featuring more search results per page
Redesigned Activity Details page with more comprehensive details about the activity
Streamlined Add to Favorites feature for easier access to your favorite activities
Updated navigation
Help Resources
While the interface and navigation of the upgraded UC Learning Center remain the same, there are some enhanced features. The resources listed below will help to navigate UC Learning.