Scheduled Maintenance
The UC Learning Center will undergo a scheduled maintenance on Friday, November 17 beginning at 8:00 p.m. PST through Saturday, November 18 at 4:00 a.m. PST. The UC Learning Center will be unavailable while the maintenance update is taking place.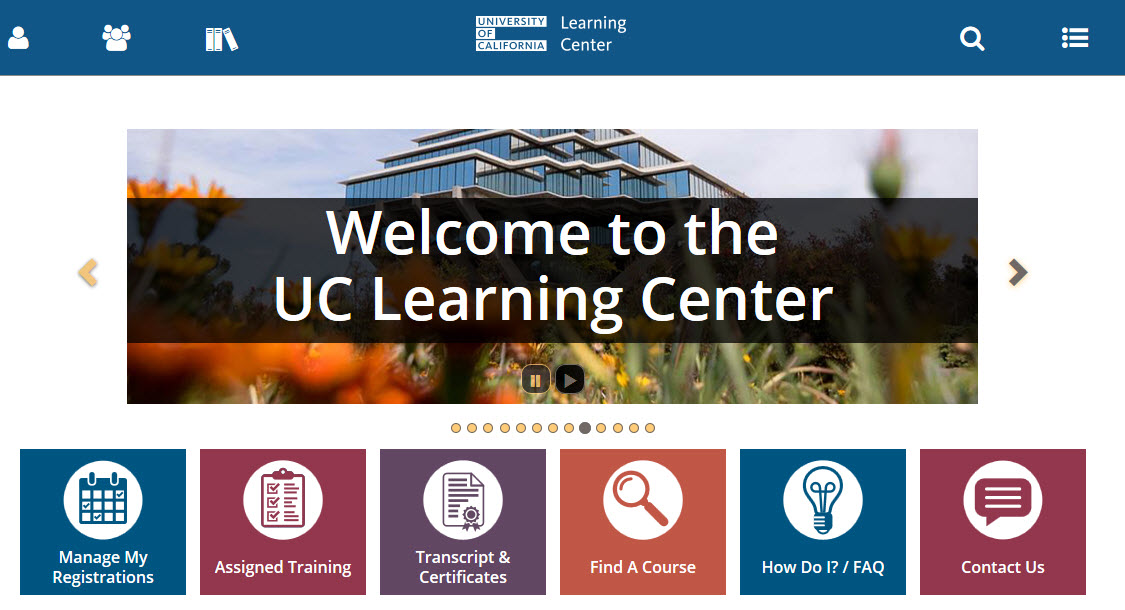 About the upgrade
The UC Learning Center just received an upgrade! Beginning August 8, 2017 you will see changes when you log in to the UC Learning Center.
Log in to the UC Learning Center at https://uclearning.ucsd.edu using your Single Sign-On credentials to access the new platform.
Benefits
The upgrade features a number of enhancements to our current site. Some highlights include:
An updated interface and navigation
Enhanced search capability 
Improved internet browser compatibility 
Mobile access
Help Resources
While many of the features of the new UC Learning Center remain the same, the interface and navigation is different. The resources listed below will help to familiarize you with the new system.